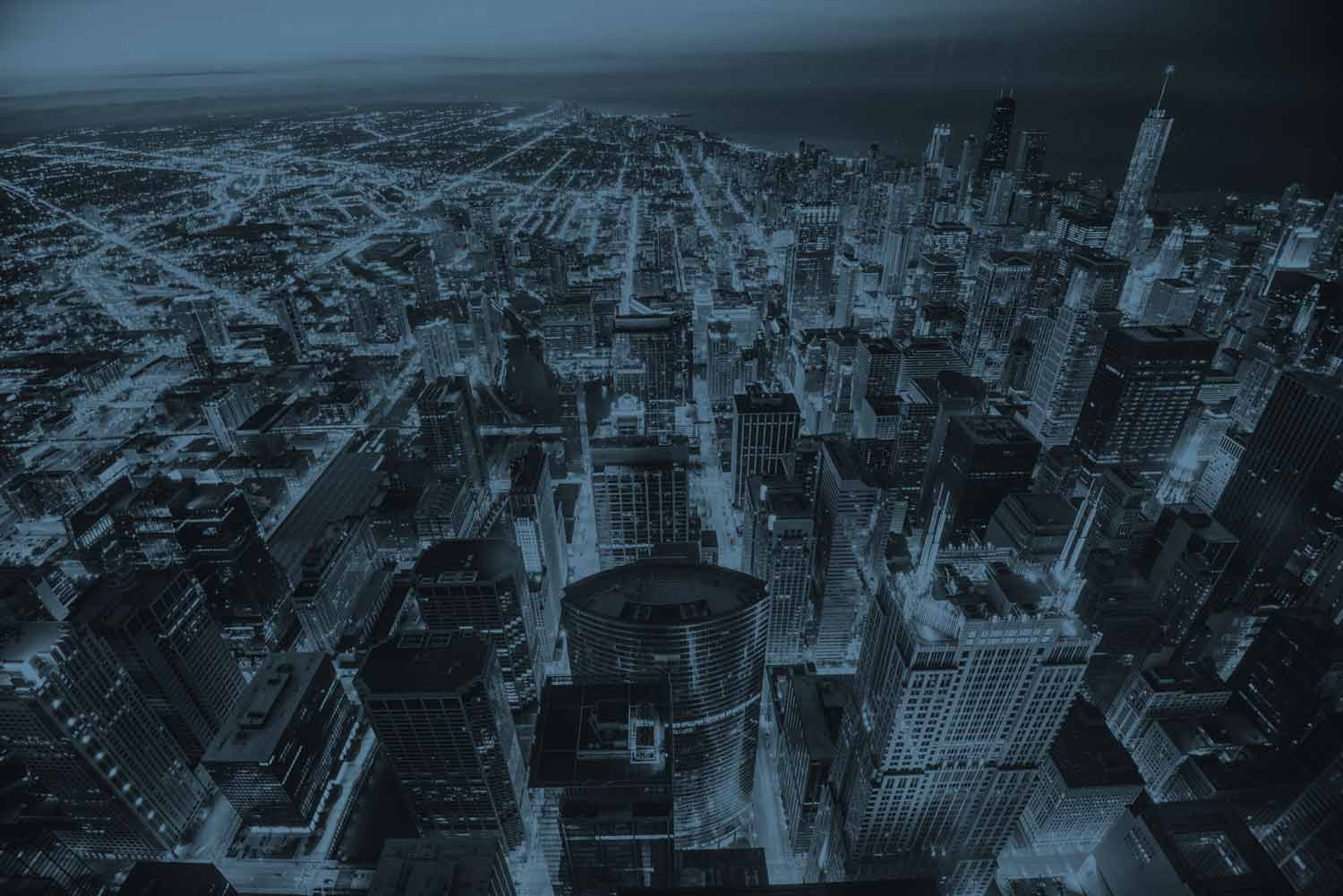 NETSCOUT SYSTEMS, INC. PRIVACY POLICY - ARCHIVE
Current Privacy policy is here

NETSCOUT Systems, Inc.  Privacy Policy
Our Commitment to Privacy
Your privacy is important to us. This website, www.netscout.com (the "Site"), is owned and operated by NetScout Systems, Inc. ("NetScout").  This Privacy Policy describes how we collect, use and disclose information that we may obtain about you off line or through the Site.   It does not apply to those sites that do not display or link to this Privacy Policy.  When you provide information to us offline or via our Site, we protect it according to this Privacy Policy.  Your use of this site is also subject to the Terms of Use.  Please review the Terms of Use for additional detail regarding your use of this site. By using this Site, you acknowledge that you have reviewed, and agree to, the terms of this Privacy Policy. If you do not agree to this Privacy Policy, do not use this Site.
What Personal Information Does NetScout Collect?
On NetScout's Site, you can order products or services, register products, request information, subscribe to marketing or support materials, download software, enter a contest, apply for a job, respond to promotional campaigns, participate in discussion groups or forums, or register to a secure extranet site to obtain access to webinars, product information, support, services and training. NetScout will collect personal information from you for these purposes. Personal information for purposes of this Privacy Policy is personal information that can be used to uniquely identify or contact a specific individual.  NetScout may collect information about individuals such as their name, address, telephone number or email address, user IDs and passwords, billing and transaction information, credit card or other financial information, and contact preferences. Personal information collected online may be supplemented with information you provide to NetScout through other NetScout services, as well as other sources such as trade shows or seminars, as well as other data appending methods.
NetScout's Site may also provide on-line newsgroups, chat forums and blogs for our users. Any information that you disclose in these forums becomes public information, which could be read, collected or used by other users to send you unsolicited messages. You should exercise caution when deciding to disclose your personal information.
NetScout does not collect personal information when you visit NetScout's Site unless you choose to provide it to NetScout.
How Does NetScout Use Personal Information?
The personal information that NetScout collects allows us to keep you posted on NetScout's latest product announcements, software updates, and upcoming events. It also helps us to improve our services, content, and advertising.  If you don't want to be on our mailing list, you can opt out anytime at http://pages.netscout.com/Unsubscribe.html. We also use personal information to help us develop, deliver, and improve our products, services, content, and advertising or we may use information submitted as part of a job application or inquiry to contact you as part of the recruiting and hiring process.
From time to time, we may use your personal information to send important notices, such as communications about purchases and changes to our terms, conditions, and policies. Because this information is important to your interaction with NetScout, you may not opt out of receiving these communications.
If you enter a sweepstake, contest, or similar promotion, we may use the information you provide to administer those programs.
Collection and Use of Non-Personal Information
In some instances NetScout may collect non-personal information-data in a form that does not permit direct association with any specific individual.  We may collect, use, transfer, and disclose non-personal information for any purpose.  The following are some examples of non-personal information that we collect and how we may use it: We may collect (aggregate or demographic) data through cookies, web logs, and web beacons. This information is used to better understand and improve the usability, performance, and effectiveness of the Site and our products. Please read the "Cookies" section below for more information.  We also may collect information such as deployment, configuration, and usage pattern so that we can better understand customer usage and improve our Site, products, services, and advertising.
Collection of Information Using Cookies and Other Online Tracking Tools 
NetScout may use "cookies" or similar technologies to collect or log certain information about you and the use of our Site. Information collected by cookies may be tagged to your personal information, including your contact information, device information or other personal information which you have provided to NetScout.
Cookies are small amounts of data sent to your browser from a web server and stored on your computer's hard drive. Cookies can help a website recognize repeat users and allow a website to track web usage behavior. Cookies work by assigning a number to the user that has no meaning outside of the assigning website. If a cookie is placed, thereafter when you visit a web site, a message is sent back to the web server by the browser accessing the web site. You can set your browser to notify you when you are sent a cookie, and you may also elect not to accept cookies by changing the designated settings on your web browser. However, not utilizing cookies may prevent you from using certain functions and features of web sites.
NetScout uses some cookies that are strictly necessary for the delivery of services on our Site. Cookies that are strictly necessary allow us to improve the safety and security of our Site, authenticate account users, allow you to access your private accounts on our Site, allow you to sign into many portals with the use of only one login, balance the traffic on our Site, and remember information that you have submitted on forms when you request services on our Site.
NetScout also uses cookies to improve our services and personalize your web-browsing experience, such as by gaining a better understanding of your interests and requirements regarding our Site. Cookies that NetScout uses to improve your Site experience may remember your Site preferences, invite you to participate in surveys and evaluations, show you when you are logged into our system and allow you to remain logged-in for a period of time, provide you with support services, remember your login information, and prepopulate forms that you have already completed.
NetScout also uses 'performance' cookies that collect information about how you use and navigate through our Site, including which pages and content you visit, and if you experience any errors. These cookies provide statistics on how our Site is used and how often you visit our Site. Performance cookies help us improve our Site by measuring any errors, test different designs on our Site, and help us measure the traffic on our Site so that we can optimize our content accordingly.
NetScout uses analytics tools and other third party technologies, such as Google Analytics, ClickTale, Demandbase, and Pardot to measure the effectiveness of our advertising and other information, and to help us understand what product information is of most interest to you. Pardot is a marketing automation tool that uses third-party cookies on our Site to remember user preferences. Pardot cookies do not store personal information except for a unique identifier. To learn more about Pardot privacy practices, Click Here. These tools and technologies collect and analyze certain types of information including cookies, IP address, browser type, system language, screen resolution metrics, ISP, pages visited and URL's of web pages that referred visitors to the Site, OS version, Geo Location, time zone, date time stamp, time spent on page, clickstream data session information and other similar information. The third party analytics companies who collect information on our Site may combine the information collected with other information they have independently collected from other websites and/or other online or mobile products and services relating to your activities across their network of websites as well as online and/or mobile products and services. Many of these companies collect and use information under their own privacy policies and you should refer to the terms made available by such third parties to understand how they use the data you submit to them or which they gather from this Site. As noted above, you can set your browser to notify you when you receive a cookie, giving you the chance to decide whether to accept it. The help function on most browsers contains instructions on how to set your browser to notify you before accepting cookies, or disable cookies entirely. You can control whether or not these cookies are used, but preventing them may stop us from offering you some services. Alternatively, you may use the third parties' own tools to prevent these cookies. If you would like opt out of ClickTale please Click Here, if you would like to opt out of Demandbase, please Click Here, or if you would like to opt-out of Google Analytics, Google has developed a tool that works with major internet browsers to permit you to opt-out. For more information and to install their opt-out tool, please Click Here. 
We also partner with third parties including Google and Flashtalking to either display advertising on our Site or to manage our advertising on other sites. Our third party partners may use technologies such as cookies and Local Shared Objects to gather information about your activities on this Site and other sites in order to provide you advertising based upon your browsing activities and interests.  This is based on your prior visits to our Site. NetScout does not process or respond to web browsers' "Do Not Track" signals or other similar transmissions that indicate a request to disable online tracking of users who visit our Site. However, you may opt out of Google's use of cookies by visiting http://www.google.com/policies/technologies/ads/ and you may opt out of flashtalking use of cookies by visiting http://www.flashtalking.com/us/privacypolicy/. Please also note that disabling cookies does not opt you out of being served advertising. You may continue to receive generic ads.
As is true of most websites, NetScout collects and/or logs Internet Protocol addresses, Internet domain names, the web browser and operating system used to access the NetScout Site, the website visitor's location, the files visited, the time spent in each file, and the time and date of each visit. NetScout collects these through the use of log files and web beacons.
Disclosure to Third Parties
NetScout contracts with business partners, suppliers, service providers, authorized third-party agents or contractors ("Service Providers") in order to provide a requested service or transaction, including processing orders, processing credit card transactions, hosting websites, hosting event and seminar registration and providing customer support.  NetScout may share personal information with its Service Providers to the extent needed to deliver the service or respond to requests for information on products or services or otherwise support your business needs. In these instances, you will not have the opportunity to opt out of having your information shared with these Service Providers, and they may contact you directly regarding such products or services. We will only provide these Service Providers with the minimum amount of personal information necessary to complete the requested service or transaction and we require that they treat personal information consistent with the terms contained in this policy.   Unless otherwise dictated by law or agreement, NetScout is not responsible for any improper use by such Service Providers.
We may be required to disclose your personal information in order to comply with legally mandated reporting, disclosure or other legal process requirements. NetScout will use reasonable efforts to limit the personal information it provides for these purposes.
We may collect and share personal information and any other additional information available to us in order to investigate, prevent, or take action regarding illegal activities, suspected fraud, situations involving potential threats to the physical safety of any person, violations of NetScout's terms of use, or as otherwise required by law. Additionally, in the event of a reorganization, merger, or sale we may transfer any information we collect to the relevant third party.
We may share your personal information within NetScout or any of our worldwide locations for purposes of data processing or storage.
Unless permitted by relevant laws, or you have provided consent, we will not sell rent or otherwise provide your personal information to third parties for marketing purposes unless you have granted us permission to do so.
If you choose to use our referral service to tell a friend about a page on NetScout.com, we will ask you for your friend's name and email address. We will automatically send your friend a one-time email inviting him or her to visit the site. NetScout does not store this information.
Security of Your Personal Information
The security of your personal information is very important to NetScout.  We have in place physical, administrative, and technical safeguards designed to protect your personal information from unauthorized access.  In addition, NetScout uses standard security protocols and mechanisms to exchange the transmission of sensitive data such as credit card details.
While we strive to protect your personal information, we cannot ensure the security of the information you transmit. We recommend you to take every precaution in protecting your personal information when you are on the Internet. For example, change your passwords often, use a combination of letters and numbers when creating passwords, and use a secure browser.
Choice and Access
NetScout does not require that customers, business partners or non-employee visitors to the NetScout Site provide NetScout with personal information. The decision to provide personal information is voluntary. If you do not provide the personal information requested, however, you may not be able to proceed with the activity or receive the benefit for which the personal information is being requested.
You can always unsubscribe or choose not to receive promotional information from us by following the specific instructions in the email you receive or by notifying us via the appropriate method below. Please note that you may continue to receive materials while we are updating our lists.  In countries where required by law, NetScout will offer you the opportunity to opt in before promotional materials are sent to you. This will not apply to the receipt of mandatory service communications that are considered part of certain NetScout services, which you may receive periodically unless you cancel the service.
NetScout strives to keep your personal information accurate. We have implemented technology, management processes and policies to maintain data integrity. We will provide you with access to your information when reasonable, or in accordance with relevant laws, including making reasonable effort to provide you with online access and the opportunity to change your information. To protect your privacy and security, we will take steps to verify your identity before granting access or making changes to your data. Requests to delete personal information are subject to any applicable legal and ethical reporting or document retention obligations. To access and/or correct information, you can do so online or notify us via the appropriate method below.
NetScout Systems, Inc.: [email protected], 1-800-357-7666, 978-614-4000 or NetScout Systems, Inc., Attn: Information Security Office, 310 Littleton Road, Westford, MA, USA, 01866. Please include your name, title, company name, and e-mail address.
Unsubscribing
If you do not want NetScout to contact you for marketing purposes by email, postal mail, fax and/or phone, you may unsubscribe at http://pages.netscout.com/Unsubscribe.html, or by calling us at 978-614-4000, or writing to us at 310 Littleton Road, Westford, MA 01866.  If writing, please provide us with your name, email address and the title of the marketing material you wish to unsubscribe from or information you do not want us to share with other organizations.
Links to Non-NetScout Web Sites and Third Parties
The NetScout.com web Site may provide links to non-NetScout Sites we believe may be of interest to you. Those sites are beyond our control. You are advised to check the privacy policies and terms of use of any non-NetScout Sites before providing your personal information to them.
Children's Privacy Protection
NetScout's web Site does not target and is not intended for children under the age of 13. NetScout's Site will not knowingly collect personal data from children, and will delete such data upon discovery.
European Safe Harbor Compliance
NetScout recognizes that the European Union ("EU") has an "ominbus" data protection regime established pursuant to the European Data Protection Directive (95/46/EC) and that Switzerland has adopted a comparable data protection law (together, "European Data Privacy Laws").  Among other provisions, the European Data Privacy Laws generally require "adequate protection" for the transfer to the United States of personal information about individuals located in Europe.  In the course of performing services on behalf of its European customers, NetScout may obtain incidental access to and otherwise process in the United States certain personal information about its customers' consumers or other end users who are located in the EU and Switzerland ("European End User Data").  NetScout adheres to the US/EU and US/Swiss Safe Harbor Privacy Principles published by the US Department of Commerce ("European Safe Harbor") with respect to such European End User Data that it accesses or otherwise processes in the United States.  NetScout's customers are the data controllers for any European End User Data.  NetScout acts as data processor for its customers, and follows its customers' instructions for the processing of such European End User Data.  Any end users with questions about their data should first contact the relevant NetScout customer, as this may be the most efficient means of addressing such questions.  End users can also contact NetScout with questions at [email protected], 1-800-357-7666, 978-614-4000 or NetScout Systems, Inc., Attn: Information Security Office, 310 Littleton Road, Westford, MA, USA, 01866. Any European end user who cannot address his or her issue directly with the customer or NetScout can contact a local data protection authority.  For more information about Safe Harbor please refer to the US Department of Commerce website at http://www.export.gov/safeharbor/.
Enforcement of this Privacy Policy
NetScout uses a self-assessment approach to assure compliance with this Privacy Policy and periodically verifies that the policy is accurate, comprehensive for the information intended to be covered, prominently displayed, completely implemented and accessible and in conformity with the principles.  Interested persons may raise concerns using the contact information provided, and we will investigate and attempt to resolve any complaints and disputes regarding use and disclosure of personal information in accordance with these principles.  If a complaint or dispute cannot be resolved through our internal process, we agree to dispute resolution using an independent resource mechanism as a third party resolution provider.
Questions
If you have questions regarding our compliance with this Privacy Policy please contact us by making a written submission to NetScout's Office of the General Counsel, 310 Littleton Road, Westford, MA, USA, 01866 or send an e-mail to [email protected].
Policy Updates
NetScout may amend this Privacy Policy from time to time. We will post a prominent notice in this section of this policy notifying users when it is updated.
Last update: February 13, 2017 [To see the prior version of this policy click here]