February 24 - 27, 2020
Barcelona, Spain
Hall 1, Stand 1D70
---
Visibility Without Borders Unleashed at MWC
Gain visibility anytime, anywhere, across physical/hybrid/cloud environments. Book a meeting with our experts at MWC, and they'll share with you how we can support your efforts in protecting and growing your networks and applications with scale, agility and elasticity – a necessity for the present and the future. Gain Visibility Without Borders on:
5G
NFV
IoT
Business Analytics
DDoS Detection and Mitigation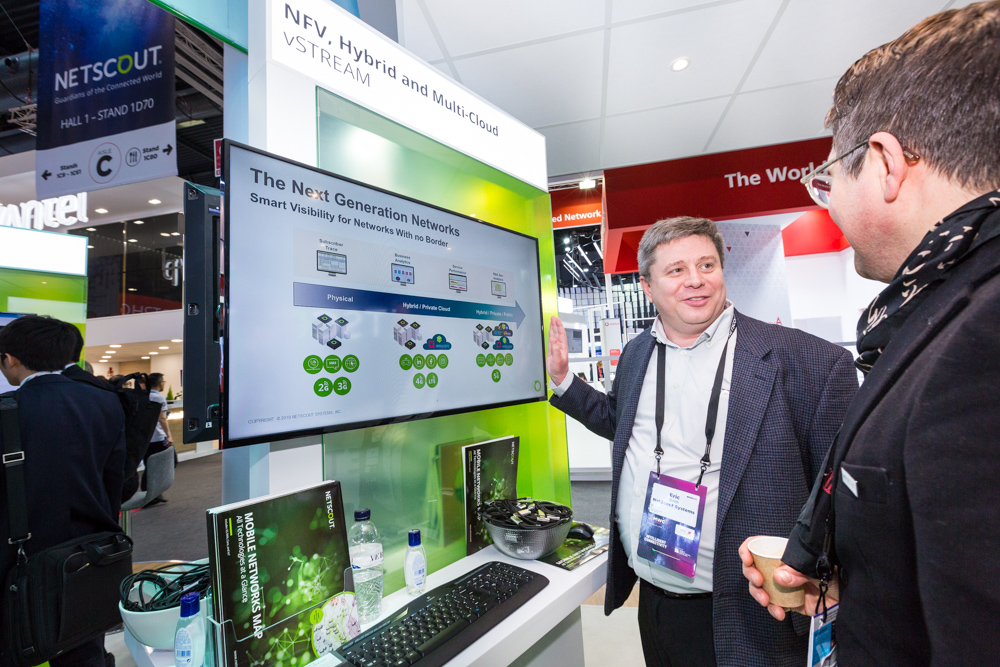 Don't Miss These MWC Sessions on Making 5G Successful!
Smart Data for Monetizing New Services on 5G!
Speaker: Dr. Vikram Saksena
Date/Time: 2/25, 12:15 – 12:45
Location: Open Lab in Hall 8.1
Link: https://www.mwcbarcelona.com/session/smart-data-for-monetizing-new-services-on-5g/
---
Description:
Smart Data is the fuel for Smarter Analytics that addresses business needs across the carrier organization to help monetize new services rolling out on 5G. With new container based edge computing and network slices geared to the specific network requirements of enterprise IoT devices and services it is critical to have end-to-end visibility and smart data. To be able to differentiate services and enforce SLAs you must have visibility to tell you why quickly a service is performing well or poorly. Smart data has both the carrier and customer insights needed for 5G service monetization.
RF Propagation Modeling for 5G in mmWave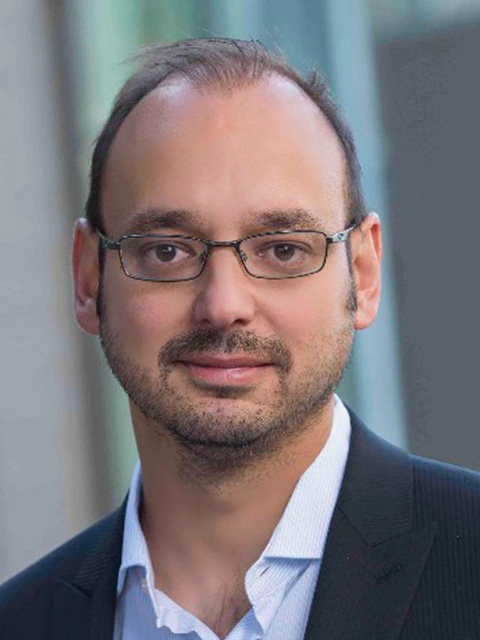 Speaker: Burak Berksoy
Date/Time: 2/26, 15:00 – 15:30
Location: Open Lab in Hall 8.1
link: https://www.mwcbarcelona.com/session/rf-propagation-modeling-for-5g-in-mmwave/
---
Description:
Come hear how NETSCOUT is using RF propagation modeling in mmWave for accurate 5G RAN planning and design. NETSCOUT has taken thousands of tests to understand the propagation properties of new mm waves in various topologies and built that learning into new 5G deployment models. Learn from our experience in 5G planning and design.
Request a Meeting
Get a free Expo Pass if you book a meeting with NETSCOUT
Free Mobile Network Map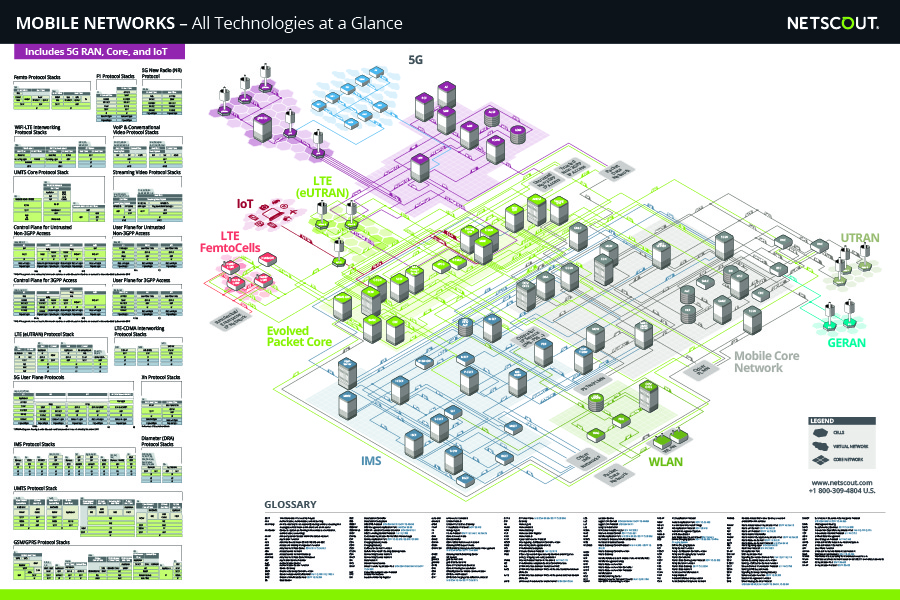 Stop by the booth any time and pick up a copy of the latest Mobile Network Map - a reference poster depicting radio access, core network, IoT, and 5G (physical and virtual) elements, interfaces, and protocol stacks in detail.
Learn More
»