Inscrivez-vous dès maintenant pour recevoir les dernières nouvelles de NETSCOUT en matière de continuité de service.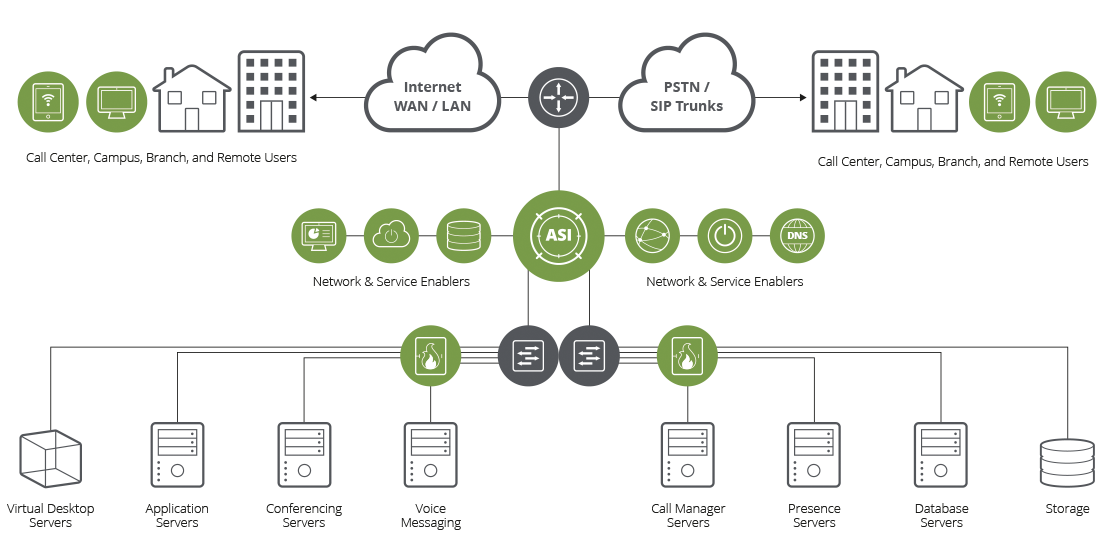 Des stratégies de télétravail inédites ont rapidement été d'adoptées par un grand nombre d'organisations. Les utilisateurs distants, qui communiquent avec leur bureau ou leurs clients dans le cadre de leur travail quotidien, exercent à présent une certaine pression sur les services de communication unifiée (CU).
L'infrastructure centrale des CU ainsi que les systèmes de backend résident toujours dans le centre de données, mais ceux-ci sont à présent accessibles aux utilisateurs distants par VPN et par Internet. Cela provoque d'importants changements dans les volumes du trafic sur les points d'accès entrant des centres de données.
Il est nécessaire d'avoir une bonne visibilité sur les systèmes et protocoles essentiels des CU afin de comprendre les problèmes des CU, ainsi que pour s'attaquer à la source des problèmes rencontrés au niveau de ces architectures complexes de CU interconnectées. Compte tenu des changements dans les profils de trafic sur ces points d'entrée provoqués par le nombre croissant des travailleurs à domicile, les connexions doivent faire l'objet d'une surveillance constante. Sans ce niveau de visibilité et d'analyse, les services CU de haute qualité pourraient être compromis, entraînant une perte de productivité pour les utilisateurs distants, une mauvaise expérience utilisateur et, à terme, une baisse de chiffre d'affaires.
En déployant NETSCOUT sur votre centre de données, sur les points d'entrée des connexions Internet en bordure, ainsi que sur les contrôleurs SBC des troncs SIP, la plateforme de garantie de service nGeniusONE peut:
Assurer la bonne performance des service CU critiques pour la qualité de la signalisation et du média afin de rapidement résoudre les problèmes.
Trier les services voix aux limites de l'IT pour aider à déterminer si un problème est purement local, ou si le fournisseur de service est également impliqué.
Gérer l'utilisation de la bande passante et de la QOS de l'infrastructure réseau à la fois au sein de l'entreprise et sur Internet
Garantir les performances du pare-feu VPN en analysant le flux de trafic VPN de chaque côté des pare-feux critiques pour déterminer l'impact des pare-feux sur le trafic entrant.
White Paper
Expert Tips to Keep Your Unified Communications Communicating
Expert Tips to Keep Your Unified Communications Communicating
Appelez-nous dès aujourd'hui pour assurer une bonne continuité de service à vos utilisateurs distants.