Inscrivez-vous dès maintenant pour recevoir les dernières nouvelles de NETSCOUT en matière de continuité de service.
Une visibilité parfaite
Pour une entreprise, migrer vers un réseau SDN est un changement d'envergure. La technologie SDN simplifie la gestion et la sécurité, offre un provisionnement d'infrastructure agile, et permet aux centres de données de réduire leurs coûts.
Cependant, si le service informatique ne possède pas la visibilité suffisante ou s'il utilise des outils inefficaces, identifier l'origine des interruptions de service des réseaux SDN peut s'avérer complexe.
La réussite d'une migration et le bon déroulement des opérations en cours dépendront de la faculté à dépasser ce manque de visibilité au niveau des dépendences applicatives et sur l'expérience utilisateur. Votre succès devra s'appuyer sur une disponibilité continue et une expérience de qualité pour l'utilisateur final ; toute autre mesure mettrait votre entreprise à risque.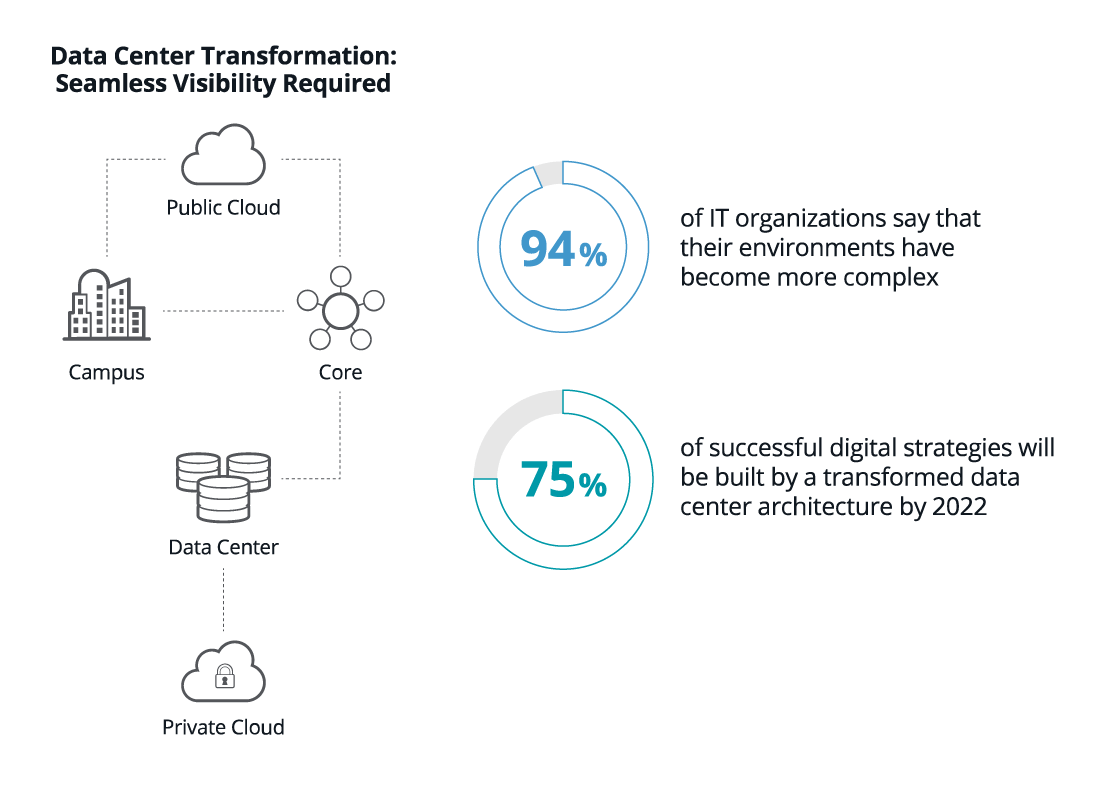 Case Study
Assuring Railway Data Center Transformation Success With NETSCOUT
See how one transportation company met the challenge of Data Center Transformation with NETSCOUT network monitoring and visibility before, during, and after transition.
La solution NETSCOUT
Netscout offre une visibilité sans faille vous permettant de maintenir un service continu et de qualité supérieure tout au long de la transformation SDN. Parmi les avantages inclus :
Visibilité en temps réel sur la performance des applications et sur la qualité de l'expérience utilisateur, et une validation de la bonne implémentation des contrôles de sécurité.
Compréhension des dépendances des applications et définition d'un point de référence des performances.
Réussite des objectifs en termes d'expérience utilisateur et de provisionnement fiable et rapide pour les applications déployées sur réseau SDN.
Un temps de résolution plus rapide des problèmes applicatifs et réseaux grâce à une visibilité complète des trafics Est-Ouest et des trafics Nord-Sud.
Réduction de la complexité du déploiement et des interventions manuelles.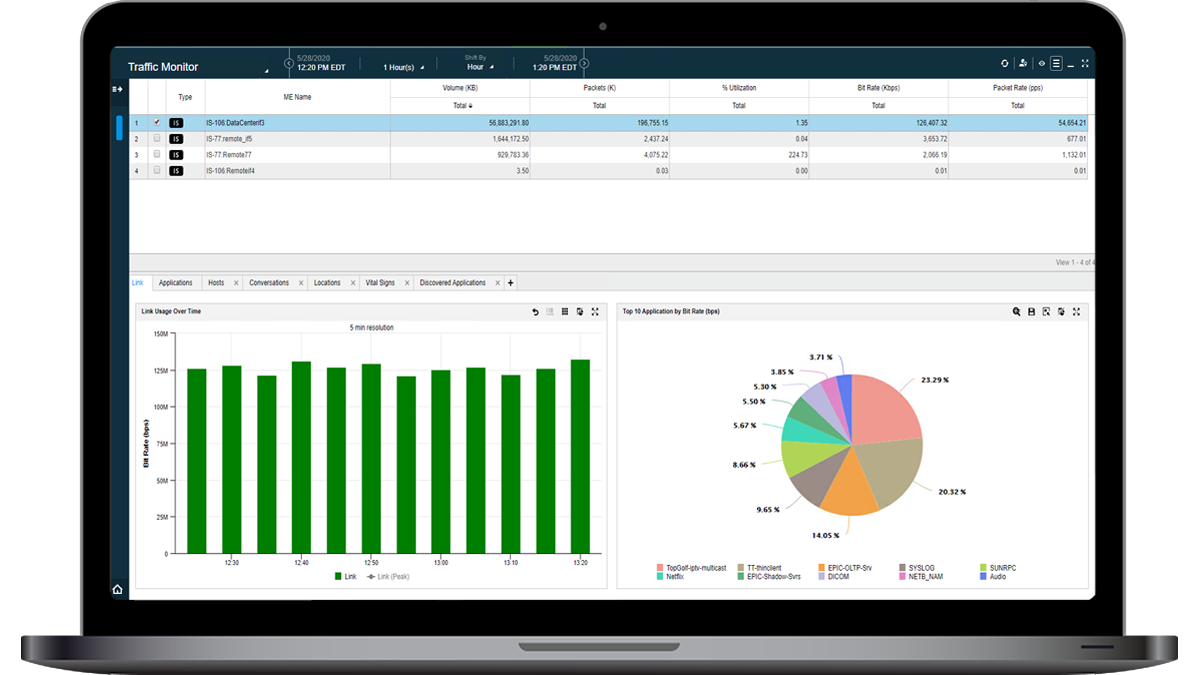 Une visibilité de bout en bout
NETSCOUT a développé une solution révolutionnaire qui étend la puissance de la technologie Adaptive Service Intelligence™ (ASI) en amenant l'analyse de paquets traditionnelles des centres de données et leurs trafics Nord-Sud vers les environnements virtualisés pour fournir une visibilité en profondeur des traffics Est-Ouest. Cette solution fournit des vues homogènes qui évoluent avec votre déploiement SDN, ainsi qu'avec vos environnements Cloud hybride et de centre de données hérité.
La plateforme nGeniusONE offre une visibilité de bout en bout inégalée sur les services des entreprises et fournit un affichage contextuel des flux de production afin d'accélérer la résolution de problèmes. Grâce à des vues globales des performances applicatives et de l'expérience utilisateur, nGeniusONE révèle les dépendances de service sous-jacentes qui aident les équipes informatiques à gérer plus efficacement les problèmes d'intégrité, de disponibilité, de sécurité et d'expérience utilisateur au sein de déploiements SDN.
Contactez-nous dès aujourd'hui pour une visibilité de bout en bout.