Inscrivez-vous dès maintenant pour recevoir les dernières nouvelles de NETSCOUT en matière de continuité de service.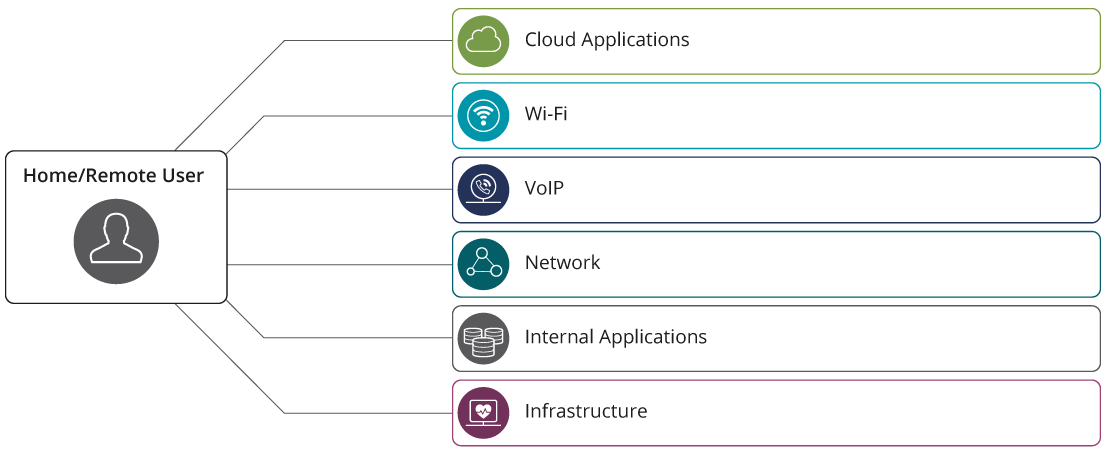 Le télétravail ne réduit pas les exigences de vos utilisateurs en termes d'accès et de performance. Quel que soit le lieu d'où ils travaillent à présent, vous devez pouvoir protéger, surveiller et valider la disponibilité, les performances et l'expérience utilisateur de vos principales applications SaaS.
Comprendre l'expérience utilisateur final de vos employés en télétravail est primordial afin de garantir que vos solutions SaaS offrent le haut niveau de performance dont votre entreprise a besoin.
Use Case
nGeniusPULSE for SaaS Monitoring
NETSCOUT's nGeniusPULSE provides visibility to how SaaS applications are performing at their remote sites and where delays are occurring.
nGeniusPULSE
nGeniusPULSE de NETSCOUT vous permet d'en savoir plus sur l'expérience des utilisateurs en simulant des actions utilisateur sur leur lieu de présence à l'aide d'agents virtuels placés sur leur ordinateur.
Vous pouvez ainsi savoir si l'utilisateur rencontre des problèmes de connectivité et récupérer des informations essentielles pour résoudre le problème rapidement. nGeniusPULSE nPoints recueille des informations sur les performances liées à l'accès d'un utilisateur aux services et réseaux clés, et ce de manière automatique et continue.
Office365

SalesForce.com

Workday

ServiceNow

UCaaS

Accessibilité du VPN

Capacité du VPN

Performance éseau
nGeniusPULSE est conçu pour offrir des informations détaillées sur les performances de n'importe quelle application ou service Web, y compris les solutions SaaS ou UCaaS, les services VoIP et les applications personnalisées sur site, quelle que soit la manière dont elles sont déployées : cloud publique ou privé, sur site, ou bien dans un environnement hybride, et que l'accès se fasse par connexion filaire ou WiFi. Vous pourrez également surveiller les performance des étapes ou actions au sein d'une application, de la connexion à la déconnexion, grâce à des tests programmés récurrents.
Avec nGeniusPULSE, le télétravail gagne en transparence informatique
Le télétravail comporte d'ores et déjà son lot de défis pour vos employés : l'accès aux applications SaaS ou UCaaS leur permettant de mener à bien leurs tâches professionnelles ne devrait pas s'ajouter à cette liste. Avec nGeniusPULSE, vous pouvez évaluer les performances et résoudre les problèmes rencontrés afin de garantir une expérience utilisateur de qualité pour vos employés en télétravail. Découvrez comment NETSCOUT peut vous assister dans le suivi des services de communication et collaboration unifiées critiques.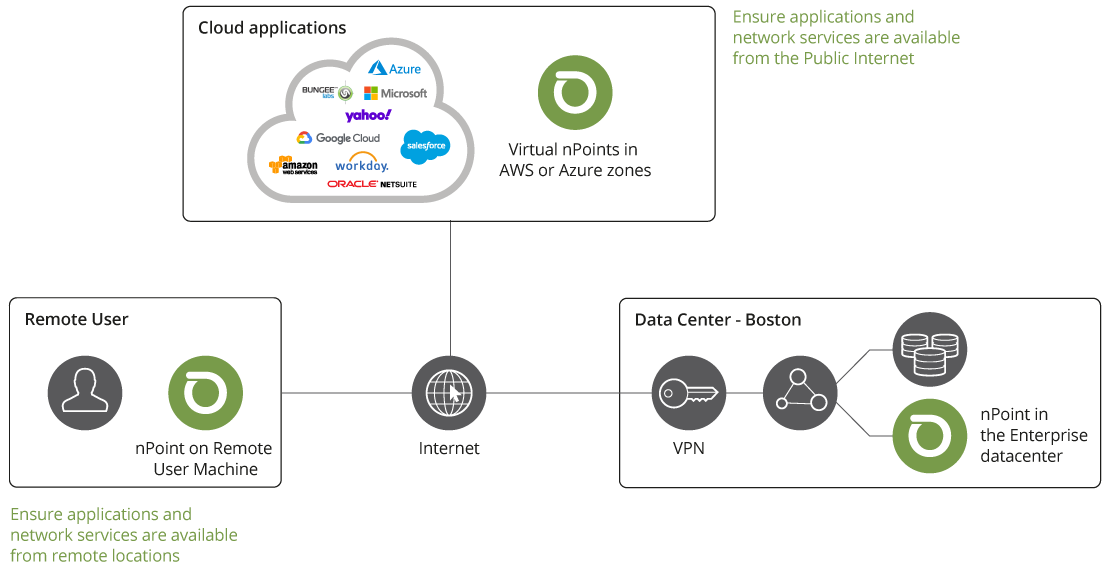 Appelez-nous dès aujourd'hui pour bénéficier de notre aide dans le suivi de vos performances Saas.