Inscrivez-vous dès maintenant pour recevoir les dernières nouvelles de NETSCOUT en matière de continuité de service.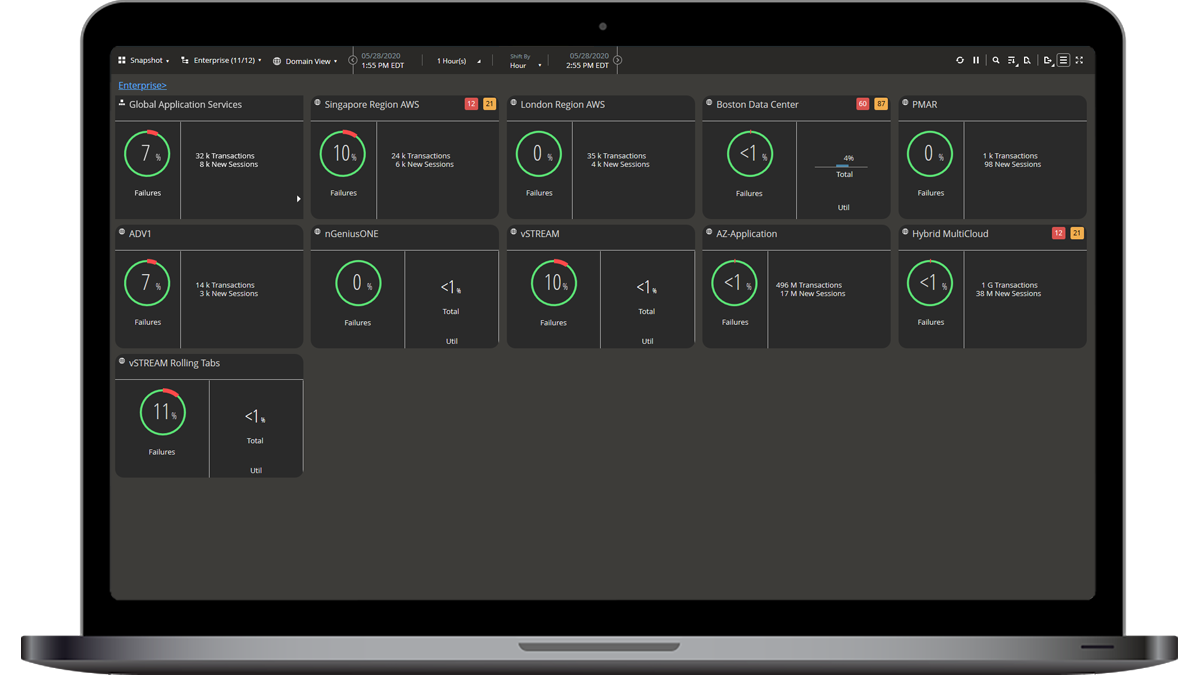 Les raisons pour lesquelles les entreprises déplacent leurs charges de travail applicatives vers des centres de données et déploient de nouveaux services métiers sur des plateformes multi-cloud et dans des centres de données en colocation sont multiples. Cela leur permet :
de favoriser le déploiement agile pour les applications destinées aux clients,
d'offrir aux employés une meilleure accessibilité aux applications internes afin d'augmenter leur productivité,
d'ajouter des fonctionnalités de continuité d'activité et de reprise après sinistre,
et de convertir les coûts d'investissement en coûts d'exploitation.
Certains besoins d'interconnexion peuvent également motiver une migration vers des centres de données colocatifs, la colocation offrant une connectivité haut débit de ces centres aux services Cloud, en particulier SaaS et IaaS. La colocation permet également aux équipes informatiques d'effectuer la transition de la gestion d'un centre de données en propre pour se concentrer sur les problématiques métiers essentiels de l'entreprise. nGeniusONE tableau de bord entreprise robuste cloud données.
Quick Look
Visibility for Hybrid Cloud
The majority of corporate enterprises today have multi-cloud strategies that support revenue and customer enhancing business services. Greater agility in application introductions and service deployments can only be achieved with high quality service assurance.
Migrer vers des environnements multi-cloud et colocatifs
La transformation de votre centre de données est désormais liée aux nouvelles façons de travailler. Une planification bien pensée reste essentielle, et les migrations vers des environnements multi-cloud et colocatifs ne peuvent pas être retardés par la transition pour une durée indéterminée du personnel vers un mode de travail à distance.
Quelle que soit l'approche que vous avez choisie, nGeniusONE fournit une hiérarchisation rapide des problèmes affectant les performances le long de la chaîne de service, des applications aux infrastructures, en passant par les interdépendances et les services de bureau, aidant ainsi le service informatique à restaurer le service pour garantir une expérience optimale aux utilisateurs finaux.
La visibilité intelligente NETSCOUT sur des environnements multi-cloud et colocatifs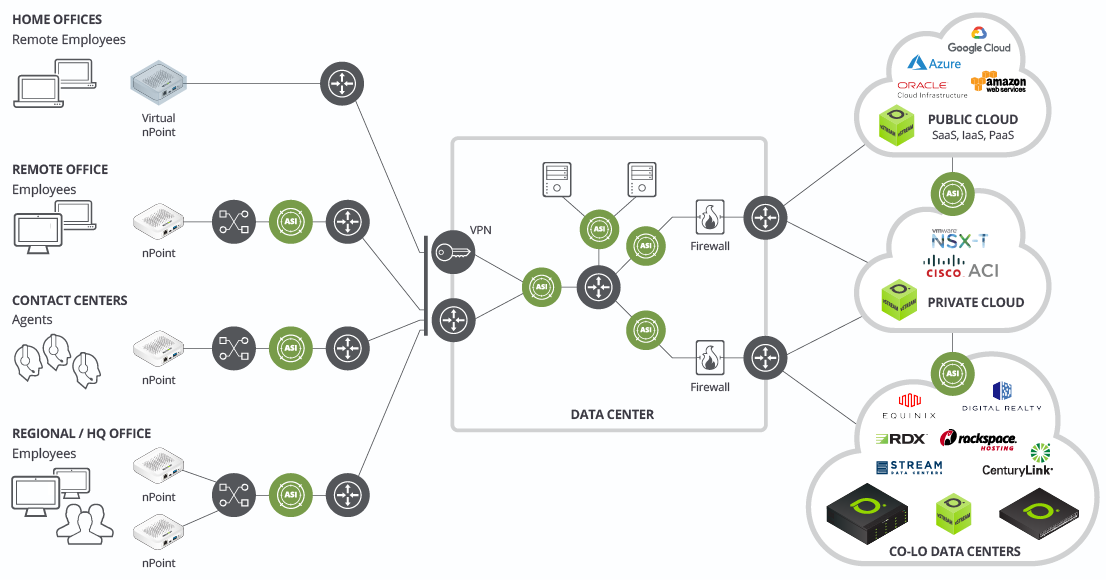 Contactez-nous pour améliorer votre performance dès aujourd'hui.