Inscrivez-vous dès maintenant pour recevoir les dernières nouvelles de NETSCOUT en matière de continuité de service.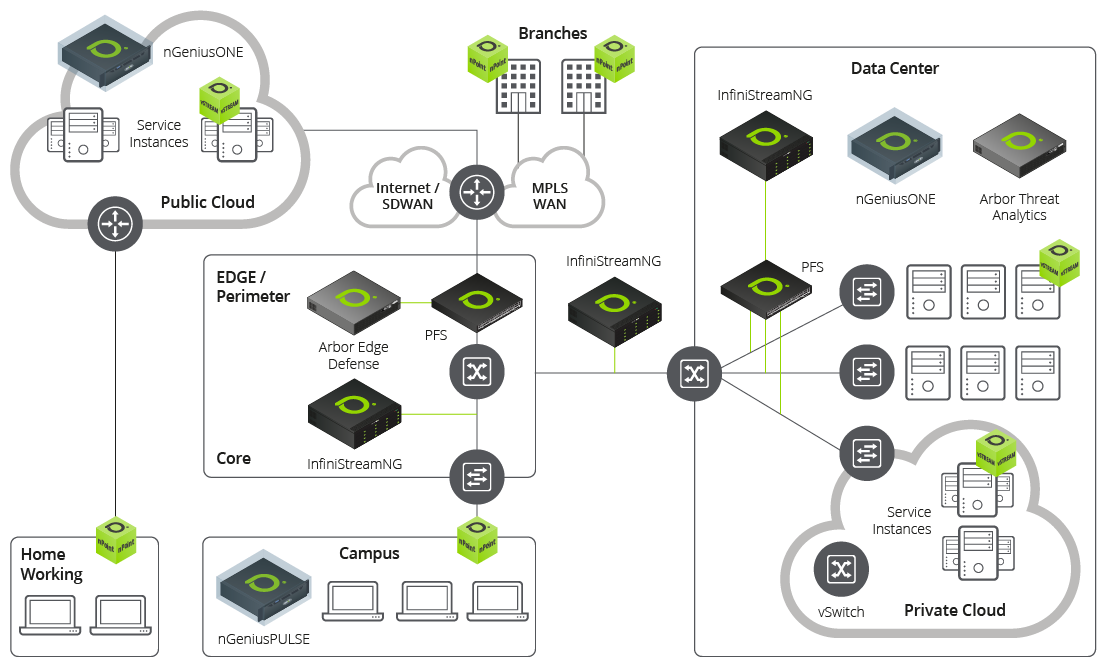 Vos employés et vos clients ne voient pas votre entreprise en termes d'applications et de services segmentés ; ils souhaitent simplement pouvoir accomplir leurs tâches professionnelles rapidement et efficacement, quel que soit leur lieu de travail. L'épidémie de COVID-19 a encore compliqué les choses, en forçant les entreprises à positionner ses employés en télétravail. C'est maintenant un nombre d'utilisateurs démultiplié qui a soudain besoin d'accéder à ces mêmes applications via une multitude d'appareils personnels, de connexions Wi-Fi privées et un éventail de réseaux de fournisseurs de services Internet. Sans grande surprise, il devient de plus en plus complexe d'offrir de bonnes performances de service et des applications.
C'est pourquoi les organisations doivent envisager une approche globale en termes de performances applicatives couvrant chaque point de contact possible, des services voix à ceux vidéo en passant par les nombreuses applications stratégiques. Cette approche doit même aller plus loin et dépasser les limites géographiques pour englober les divers lieux de travail de vos employés (domicile, bureau ou sur le terrain).
Case Study
Healthcare Improves Telemedicine Patient Experience With NETSCOUT
Patients and Home-Based Employees Benefit From nGeniusONE Visibility Into Performance Problems
La solution NETSCOUT
Toutes vos applications et tous vos services sont aujourd'hui essentiels : leur interruption peut pénaliser la productivité de votre entreprise. Les solutions de garantie de service de Netscout offrent une visibilité et une capacité d'analyse globale pour vous aider à fournir des performances d'applications métiers et de d'applications de communications tout le long du chemin de distribution, avec des informations détaillées sur l'expérience de vos employés quel que soit le lieu duquel ils se connectent.
Performances de qualité des applications, partout, tout le temps
NETSCOUT garantit les performances des applications tout au long de la chaîne de service de vos applications stratégiques voix, vidéo ou de données, court-circuitant l'exponentielle complexité de l'infrastructure tentaculaire de livraison des applications distribuée d'aujourd'hui. Les plateformes complémentaires nGeniusONE et nGeniusPULSE vous aideront à résoudre les problèmes survenant durant cette période de télétravail et au-delà. Vos utilisateurs bénéficieront de temps moyen de résolution réduits. Et votre entreprise pourra profiter de l'optimisation de la productivité de vos employés et de l'expérience que vos clients auront avec vos principaux services applicatifs.
Contactez NETSCOUT aujourd'hui