Inscrivez-vous dès maintenant pour recevoir les dernières nouvelles de NETSCOUT en matière de continuité de service.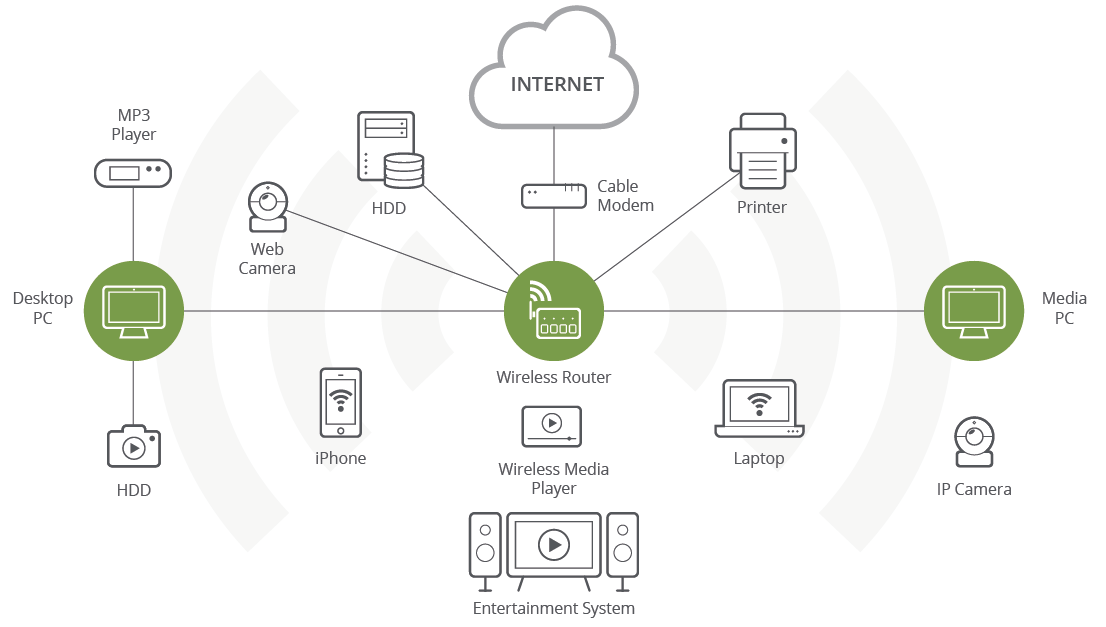 Le changement des environnements de travail engendré par le COVID-19 a radicalement modifié les flux de trafic et les types d'utilisation concernant la connectivité filaire, Wi-Fi et mobile à Internet pour la téléconférence, la formation en ligne et le soutien aux entreprises. Zoom, Microsoft Teams, WebEx, Google Classroom, Saba et toutes les autres applications qui prennent en charge le télétravail et la formation à distance doivent fonctionner à un niveau optimal afin de gérer ce flux de trafic inattendu. Vos clients et leurs enfants comptent sur la disponibilité de ces services pour travailler et apprendre en ligne en cette période de crise pandémique.
Success Story
Drive Profitability with Workforce Productivity
By monitoring and reporting on the health, performance, and utilization of new web-based tools, carrier service providers have an opportunity to improve and build on the customer experience during COVID-19.
La solution NETSCOUT
Votre solution de garantie de service nGenius® actuelle peut vous aider à relever ces défis, et NETSCOUT est là pour vous aider à exploiter au maximum votre solution nGenius.
Garantir les performances critiques
des applications par contournement critiques à des fins de productivité en télétravail. Surveillez de manière proactive les meilleures applications de productivité en télétravail et de formation en ligne par marché. Comprenez les changements de schéma du flux de trafic.
Hiérarchiser les services vocaux essentiels
pour aider à faire la différence entre les problèmes relevant de l'appareil de l'abonné, des agents en télétravail ou et ceux émanant des réseaux de fournisseur de services RAN, Access ou Core. Résolvez rapidement les problèmes liés à la qualité vocale provenant de la perte de paquets et de la latence, et les problèmes de connectivité vocale relatifs à la signalisation
Gérer l'utilisation de la bande passante et la qualité de service
avec la visibilité par application (Webex, YouTube, Zoom, etc.) et service (voix, vidéo, Wi-Fi, etc.) pour donner priorité au trafic vocal et vidéo sensible à la latence au sein de l'infrastructure réseau et sur Internet, particulièrement important en cas de congestion du réseau.
Fournir une visibilité sur la vidéo par contournement
affectant les applications de formation à distance destinées à l'apprentissage professionnel et à la maison. Les fournisseurs de services continuent à multiplier le nombre de ressources éducationnelles proposées aux enfants en âge d'aller à l'école, avec des contenus inédits issus d'applications éducatives telles que Curiosity Stream, History Vault, Reading Corner, Kids Room, Great Lectures et bien d'autres.
Que vous soyez abonné avec une ligne fixe, un réseau filaire ou sans fil, se connecter à distance n'a jamais été aussi important. Rester en contact avec les collègues de travail, commencer une formation en ligne et faire progresser votre activité grâce aux réunions virtuelles et aux conférences téléphoniques, conformément aux mesures de confinement, est devenu le nouveau mode opératoire.
Ces changements opérationnels engendrent une nouvelle dépendance aux applications vocales et de collaboration à distance comme Webex et Zoom qui entraînent des augmentations considérables et des niveaux d'utilisation sans précédent, ainsi que la distribution considérablement accrue du trafic.
Une visibilité continue sur les services et les applications permettra aux services d'ingénierie et d'exploitation du réseau de surmonter ces changements de trafic afin de protéger la disponibilité et les performances des infrastructures essentielles et de favoriser la productivité des utilisateurs distants.
Votre solution de garantie de service nGenius peut vous aider à venir à bout de ces défis, et NETSCOUT est là pour vous aider à profiter au maximum de votre solution nGenius.
Appelez-nous dès aujourd'hui pour garder le contrôle sur l'expérience de vos clients en télétravail.