Brian McCann - President, Security Business Unit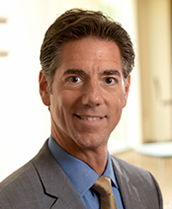 Brian McCann serves as President of NETSCOUT's Security Business Unit which includes the Arbor Networks, PFS, and Test Optimization solutions.  He joined NETSCOUT following the acquisition of ONPATH Technologies in 2012 and has played an important role in driving growth for NETSCOUT's packet flow switching business.  As CEO of ONPATH, Brian provided the leadership responsible for increasing revenues nearly fivefold and dramatically increasing new product investments to further grow the addressable applications for the company's core technologies. Mr. McCann was the Founder and President of the U.S. Division of ADVA Optical Networking in 1996, and was also the Chief Sales and Marketing Officer of the global organization.
Mr. McCann holds a Bachelor of Science in Ceramic Engineering and Fiber Optics Program from Rutgers University.