New Whitepaper from Jason Bloomberg; leading IT industry Analyst
DevSecOps: Key to Expanding the Borders of Critical, Pervasive Visibility in the Digital Age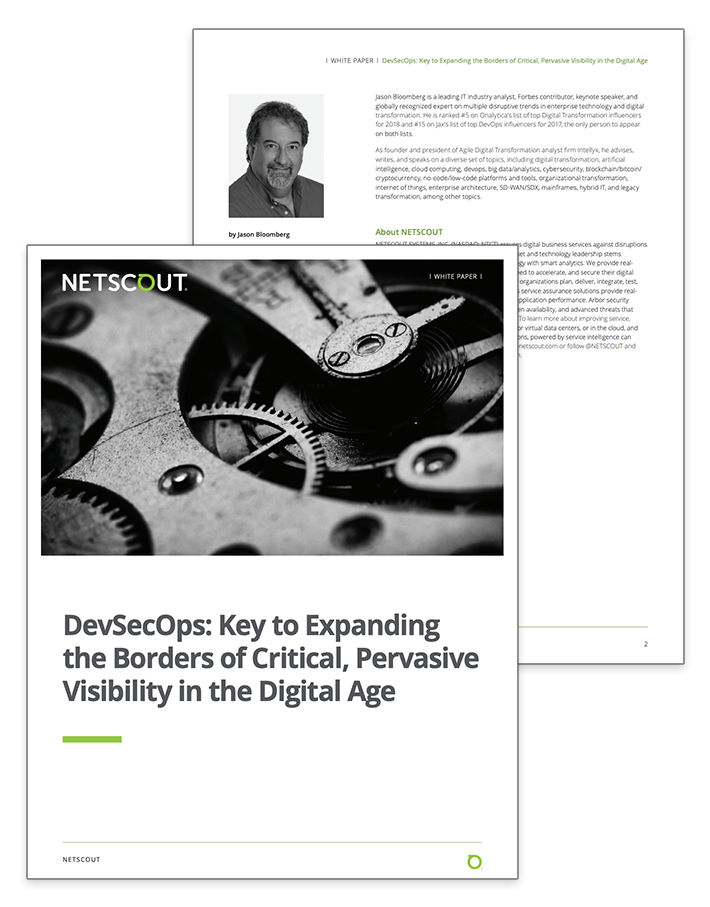 Today's IT environments have grown more complex, while at the same time, customer expectations of performance have increased. To make matters worse, cybersecurity threats have compounded the IT challenge immensely. DevSecOps – the incorporation of information security into DevOps – is a modern, best practice approach to balancing all such priorities. Via the right tools and the right reorganization of IT personnel, DevSecOps teams can deliver high performance and secure application functionality that delights customers. This paper discusses:
Understanding the IT Requirements for the Modern Enterprise
Rising to the Modern Performance Challenge
The Road to DevSecOps
The Importance of Smart Data
Download the paper to learn more.