Melden Sie sich an, um aktuelle Informationen von NETSCOUT zum Thema Geschäftskontinuität zu erhalten.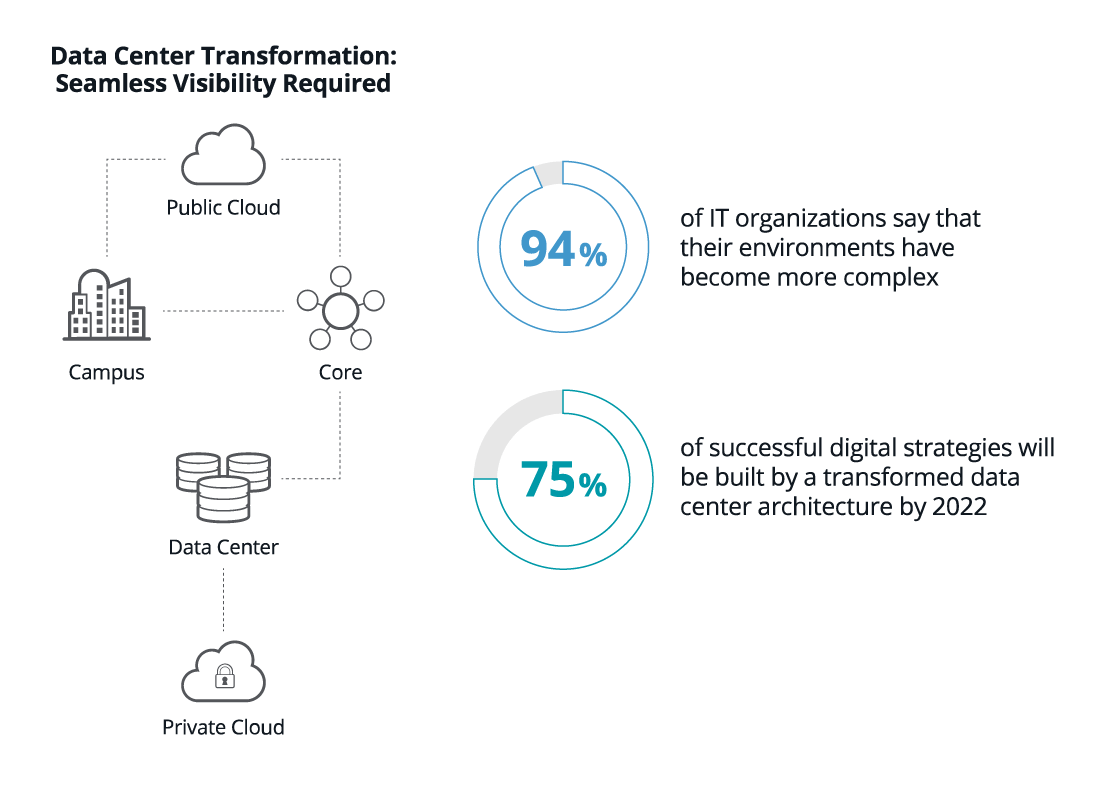 Nahtlose Sichtbarkeit
Die Umstellung auf Software Defined Networking (SDN) ist für jedes Unternehmen eine Herausforderung. SDN ist einfacher zu verwalten, bietet mehr Sicherheit, ist flexibler bei der Bereitstellung und erlaubt einen wirtschaftlicheren Betrieb von Rechenzentren.
Allerdings lässt sich bei Ausfällen im SDN die Ursache schwerer ermitteln, wenn IT-Mitarbeitern die entsprechenden Einblicke fehlen oder wenn sie ineffiziente Einzelprogramme verwenden.
Eine erfolgreiche Umstellung und der unterbrechungsfreie Betrieb hängen maßgeblich von der Sichtbarkeit der Anwendungsabhängigkeiten und der Benutzererfahrung ab. Der betriebliche Gewinn Ihres Unternehmens wiederum steht in engem Zusammenhang mit der kontinuierlichen Verfügbarkeit und der hochwertigen Benutzererfahrung. Sind diese nicht gewährleistet, ist der Erfolg Ihres Unternehmens gefährdet.
Case Study
Assuring Railway Data Center Transformation Success With NETSCOUT
See how one transportation company met the challenge of Data Center Transformation with NETSCOUT network monitoring and visibility before, during, and after transition.
Die NETSCOUT-Lösung
Netscout sorgt für lückenlose Sichtbarkeit und somit während der gesamten SDN-Umstellung für höchste Servicequalität und unterbrechungsfreie Geschäftskontinuität. Sie profitieren von:
Echtzeitüberblick über Anwendungs-Performance und Anwendererfahrung bei gleichzeitiger Auswertung korrekt implementierter Sicherheitskontrollen.
Einblick in die Abhängigkeiten und die Performance von Anwendungen.
Sicherstellung der Ziele der Benutzererfahrung und schnellere Bereitstellung von Anwendungen im SDN-Kontext.
Schnelle Behebung von Anwendungs- und Netzwerkproblemen mit umfassendem Einblick in den East-West- und North-South-Datenverkehr.
Weniger Komplexität bei Bereitstellung und manuellen Aufgaben.
Umfassende Sichtbarkeit
NETSCOUT hat eine einzigartige Lösung entwickelt, um die Vorteile der Adaptive Service Intelligence™ (ASI)-Technologie bei der Paketanalyse von der Welt der traditionellen Rechenzentren und des North-South-Datenverkehrs auf virtuelle Umgebungen zu übertragen. So wird ermöglicht, einen umfassenden Überblick über den East-West-Datenverkehr zu erhalten. Es bietet nahtlosen Einblick in alle SDN-Bereitstellungen sowie Hybrid-Cloud-Systeme und veralteten Rechenzentrumsumgebungen.
Die nGeniusONE-Plattform sorgt für unübertroffene Sichtbarkeit von Geschäftsservices und bietet eingebettete Workflows zur schnelleren Lösung von Problemen. nGeniusONE ermöglicht umfassenden Einblick in die Anwendungsperformance sowie die Benutzererfahrung und die zugrundeliegenden Serviceabhängigkeiten. So können IT-Teams Probleme mit dem Systemstatus, der Verfügbarkeit, der Sicherheit und der Anwendererfahrung über alle SDN-Bereitstellungen hinweg effektiv lösen.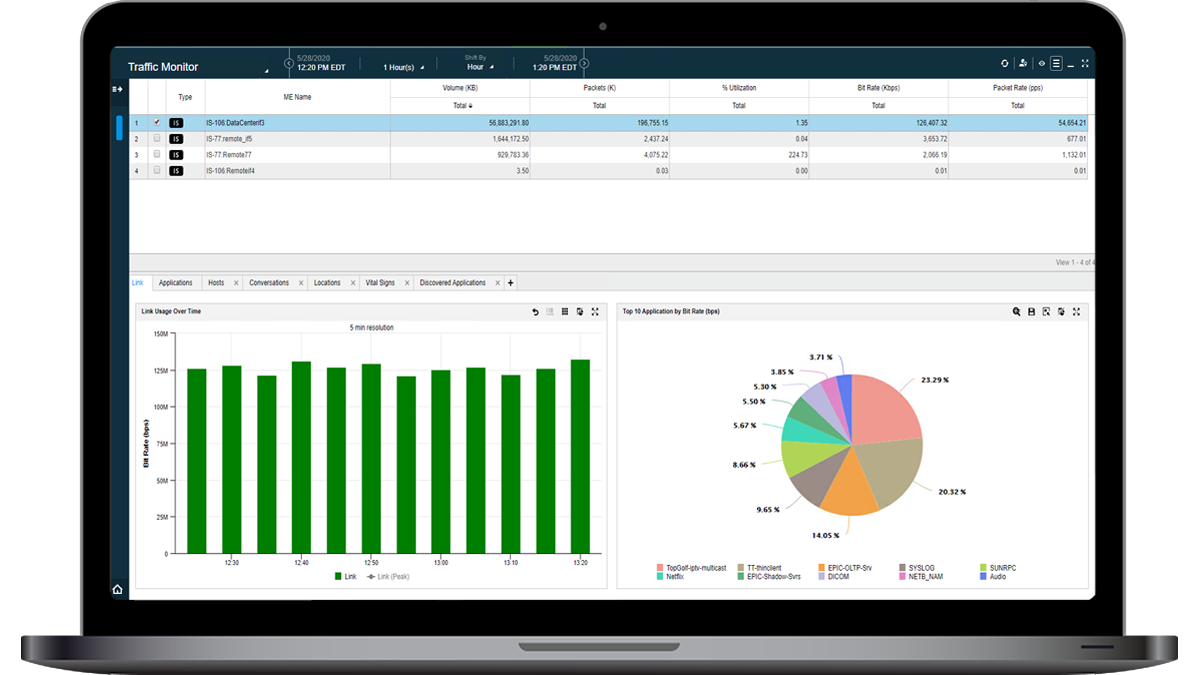 Sie wünschen sich umfassende Sichtbarkeit? Wenden Sie sich noch heute an uns.