Melden Sie sich an, um aktuelle Informationen von NETSCOUT zum Thema Geschäftskontinuität zu erhalten.
Unternehmen gliedern immer mehr Anwendungen aus ihren Rechenzentren aus und nutzen neue Services auf Multi-Cloud-Plattformen und in Co-Location-Rechenzentren. Die Vorteile liegen auf der Hand:
Flexiblere Bereitstellung von kundenorientierten Anwendungen
Besserer Zugang auf interne Anwendungen für mehr Mitarbeiterproduktivität
Erweiterte Möglichkeiten für Geschäftskontinuität und Notfallwiederherstellung
Keine Investitionen, nur Betriebskosten
Viele Unternehmen stellen auch auf Co-Lo-Rechenzentren um, weil dort bessere Verbindungsvoraussetzungen gegeben sind. Co-Lo-Rechenzentren stellen Hochgeschwindigkeitsverbindungen zwischen Standorten und Cloud-Services bereit. Das gilt vor allem für SaaS und IaaS. Mit Co-Los können IT-Teams außerdem die bisher vor Ort erfolgte Verwaltung des Rechenzentrums auslagern und sich stattdessen auf das eigentliche Kerngeschäft konzentrieren. nGeniusONE dashboard enterprise robust cloud-daten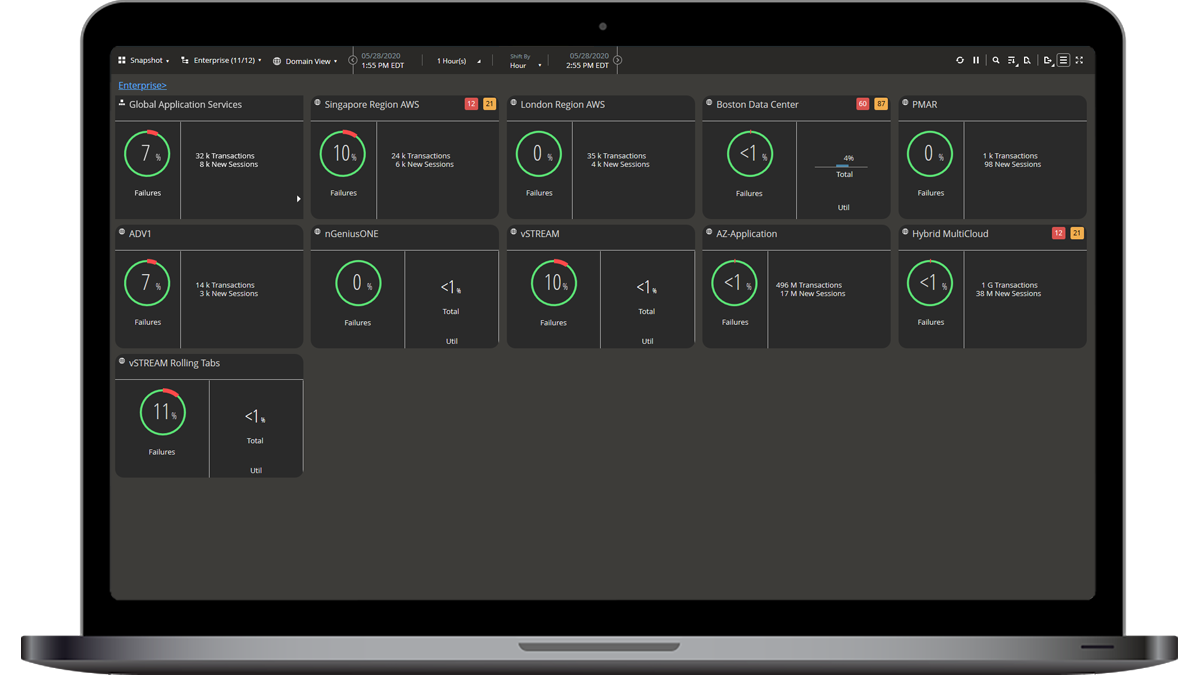 Quick Look
Visibility for Hybrid Cloud
The majority of corporate enterprises today have multi-cloud strategies that support revenue and customer enhancing business services. Greater agility in application introductions and service deployments can only be achieved with high quality service assurance.
Migration in Multi-Cloud- und Co-Lo-Umgebungen
Bei der Umgestaltung von Rechenzentren geht es immer häufiger um die Frage, wo Mitarbeiter arbeiten. Dabei ist gute Planung so wichtig wie noch nie. Die Migration in Multi-Cloud- und Co-Lo-Umgebungen darf durch die Umstellung auf Remote-Arbeit nicht verzögert werden.
Egal, für welche Strategie Sie sich entscheiden: Mit nGeniusONE erkennen Sie Probleme in Bezug auf die Performance in der gesamten Service Delivery-Kette von Anwendungen über die Infrastruktur bis zu Serviceabhängigkeiten und Desktop-Services. So kann Ihr IT-Team Services schnell wiederherstellen und für eine herausragende Benutzererfahrung sorgen.
NETSCOUT: Intelligente Sichtbarkeit für Multi-Cloud- und Co-Lo-Umgebungen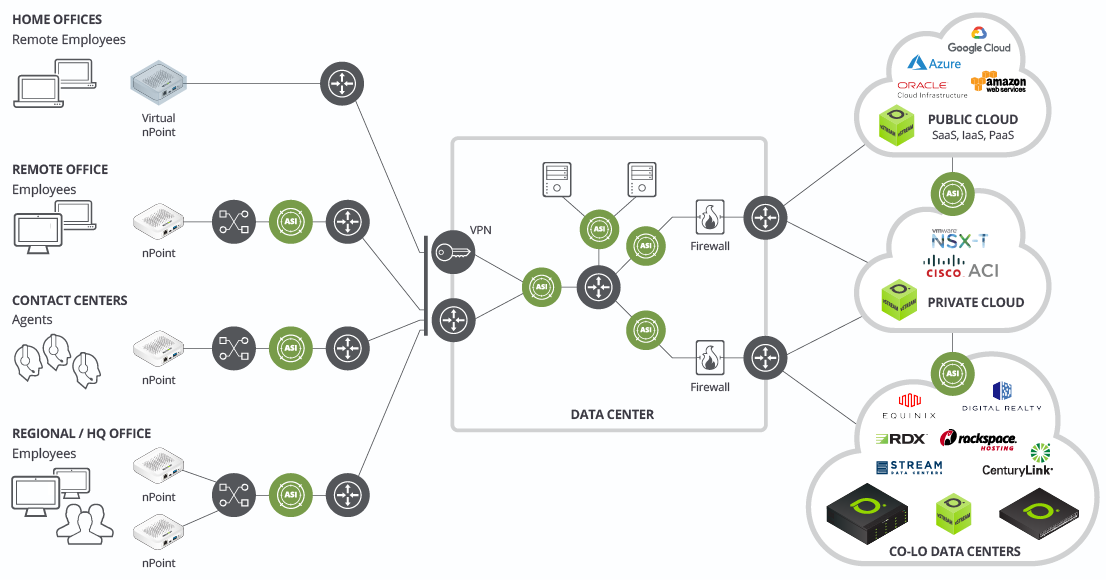 Sie möchten Ihre Performance steigern? Kontaktieren Sie uns noch heute.