Melden Sie sich an, um aktuelle Informationen von NETSCOUT zum Thema Geschäftskontinuität zu erhalten.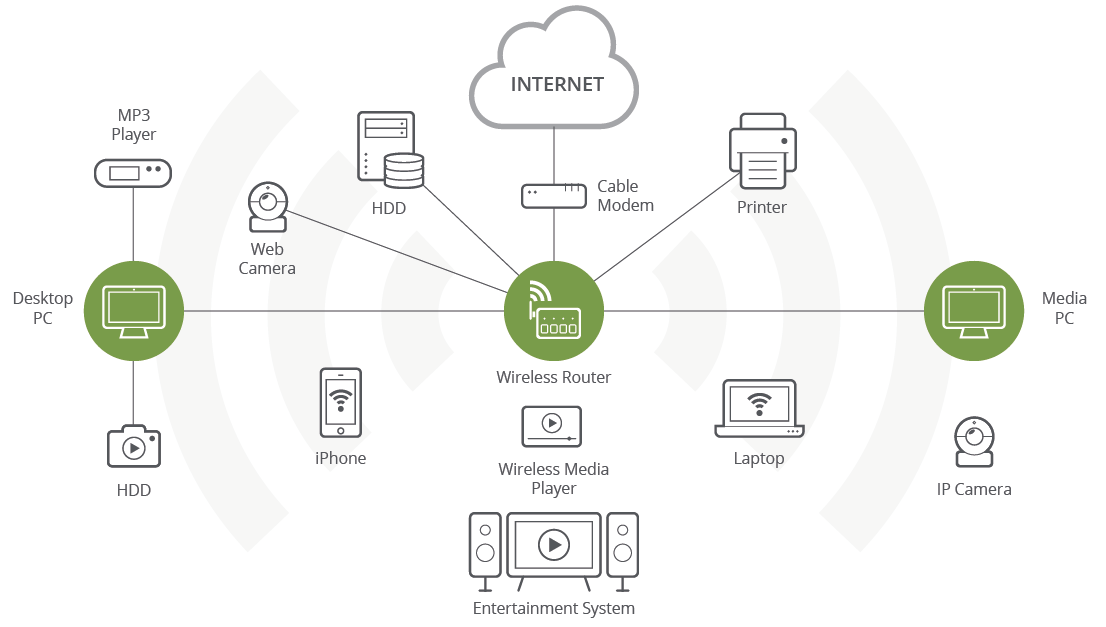 Im Zuge von COVID-19 ändert sich die Arbeitswelt dramatisch. Das bedeutet mehr Videokonferenzen, eLearning und Remote-Arbeit: Das wiederum stellt Kabelnetzwerke, WLANs und mobile Netzwerke vor bisher nie gekannte Herausforderungen stellt. Zoom, Microsoft Teams, WebEx, Google Classroom, Saba und viele andere Anwendungen für Homeoffice und Remote Learning müssen optimal funktionieren, um mit dem unerwarteten Datenvolumen zurechtzukommen. Ihre Kunden und deren Kinder müssen sich darauf verlassen können, dass diese Services verfügbar sind, um in der COVID-19-Krise von zu Hause aus arbeiten und lernen zu können.
Success Story
Drive Profitability with Workforce Productivity
By monitoring and reporting on the health, performance, and utilization of new web-based tools, carrier service providers have an opportunity to improve and build on the customer experience during COVID-19.
Die NETSCOUT-Lösung
Ihre derzeitige nGenius® Service Assurance-Lösung unterstützt Sie bei diesen Herausforderungen. Mit NETSCOUT nutzen Sie Ihre nGenius-Lösung optimal.
Zuverlässige Performance
von kritischen OTT-Anwendungen ist für eine produktive Remote-Arbeit unverzichtbar. Überwachen Sie branchenspezifische TopN-Remote-Produktivität- und eLearning-Anwendungen. Verstehen Sie, wie sich der Datenverkehr in Ihrem Netzwerk verändert.
Wichtige Voice-Services vorselektieren
Unterscheiden Sie bei Problemen, ob die Ursache am Gerät des Anwender, beim Agenten zuhause oder am RAN, Zugang oder Core des Serviceproviders liegt. Beheben Sie Probleme mit der Sprachqualität, die durch Paketverlust oder Latenz entstehen, oder Verbindungsprobleme, die auf mangelhafte Signale zurückzuführen sind.
Bandbreitenauslastung und QoS-Klassenzuordnungen verwalten
Durch die Sichtbarkeit von Anwendungen (Webex, YouTube, Zoom usw.) und Services (Voice, Video, WLAN usw.) können latenzanfällige Voice- und Videodatenströme in der Netzwerkinfrastruktur und im Internet priorisiert werden. Das ist vor allem bei Überlastung wichtig.
Sichtbarkeit bei OTT-Video gewährleisten
Das hat Einfluss auf Remote Learning-Anwendungen für die berufliche und private Weiterbildung. Serviceprovider bauen die Bildungsressourcen für Schüler immer weiter aus. In den USA erfreuen sich Bildungs-Apps wie Curiosity Stream, History Vault, Reading Corner, Kids Room und Great Lectures immer größerer Beliebtheit.
Unabhängig davon, ob Anwender über WLAN, kabelgebundene Netze, Mobilnetz oder Festnetz auf das Netzwerk zugreifen: Konnektivität war noch nie so wichtig wie heute. In Zeiten von Social Distancing bleibt man virtuell mit Kollegen in Verbindung, nimmt an Online-Schulungen teil und veranstaltet Videokonferenzen.
Diese neue Arbeitswelt erfordert den zuverlässigen Zugang zu Kommunikations- und Remote Collaboration-Anwendungen wie Webex und Zoom. Das wiederum führt zu einem starken Anstieg bei der Auslastung und damit zu einer neuen Verteilung des Datenverkehrs.
Netzwerkingenieure und Administratoren müssen Services und Anwendungen zuverlässig im Blick behalten, um Änderungen im Datenverkehr zu erkennen und die Verfügbarkeit und Performance kritischer Infrastrukturen zu schützen. Nur so lässt sich die Produktivität aller Remote-Benutzer aufrechterhalten.
Ihre nGenius Service Assurance-Lösung unterstützt Sie bei diesen Herausforderungen. Mit NETSCOUT nutzen Sie nGenius-Lösung optimal.
Sie möchten Ihren Kunden eine optimale Remote Experience bieten? Rufen Sie uns noch heute an.