See the expanded universe of connections in a single, real-time view
In the digital world, application and services have no boundaries. It's a world where users demand a fast, seamless, and secure digital experience—and where losing that connection can lose your business. You need a way to see the complexities of the connected world in a single, real-time view.
Discover how NETSCOUT's solutions accelerate your digital transformation by enabling you to deliver, deploy, and secure applications and services across physical, virtual, and cloud environments. We give you the pinpoint-precise early warning system you need to find and fix errors, latencies, and threats before they harm your interests. Learn why the world's most demanding enterprise, service provider, and government organizations use NETSCOUT to protect their virtual borders.
Live Demonstrations in the stand by our NETSCOUT Experts
Seamless Monitoring of the Hybrid Cloud
Borderless Transaction Monitoring
Threat Defence to the Edge
Internet Scale Visibility and Analytics
In Stand Presentations
Visibility Without Borders: How you can use the Power of Smart Data to achieve Visibility Without Borders.
The Security Perimeter of 2019: What Will be Your First and Last Line of Defence?
Session ID: BRKPAR-2918
Data/Time: Tuesday, January 29, 2019
Location: Partner Theatre
We need to redefine the Network Perimeter Security Stack. As cyber threats have evolved, so too has the cyber security stack. Stateful devices are overwhelmed trying to stop threats using reputation-based IoCs. Arbor Edge Defence allows you to scale security at the network edge
Evolved Arbor-Cisco Solutions in the DDoS Space
Session ID: BRKPAR-2777
Data/Time: Thursday, January 31, 2019
Location: Innovation Showcase Theatre
With Service Providers and Enterprises experiencing bigger and more frequent and sophisticated DDoS attacks, it is imperative that they adapt and prepare for this new reality. To this end, Cisco and Arbor continue to develop and evolve their joint solutions to reassure that both Service Providers and Enterprises can protect and defend the constant threats that could impact revenues, reputation, and customer loyalty.
Please join us to learn more about how Cisco and Arbor are addressing the advanced DDoS threats with new solutions and techniques, taking a multi-layer approach across different virtual and appliance-based platforms. Industry leading DDoS protection solutions such as Arbor Edge Defence (AED) and Sightline/Threat Management System (TMS) and the integration into Cisco platforms such as ENCS, ISR4K and UCS will be discussed in detail during this session.
The NETSCOUT / Cisco Partnership
Tote Bag

Receive a complimentary NETSCOUT tote bag just for visiting the booth P411
T-shirt Join us for presentations from our Guardians of the Connected World and receive a complimentary shirt.
Apple Watch Series 4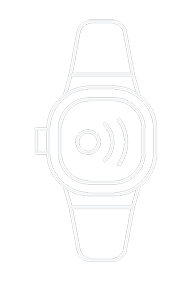 Visit the NETSCOUT booth to learn more about the Apple Watch Series 4 grand prize and enter to win by getting scanned. Drawing will take place at the end of the event. Winner will be notified via email.