Learn About nGenius Hybrid Cloud Monitoring and Arbor Security Solutions
Application and service complexities have no bounds as digital transformation continues to accelerate. Companies are continuously morphing by finding new ways to extract value from data they are amassing. Is it possible to generate smart data that combines intuition and intelligence? Please join us at Cisco Live 2018, and learn how we're helping enterprises prepare to Future Smarter.
Discover how NETSCOUT enables you to deliver, deploy, and secure applications and services across physical, virtual, and cloud environments. Ask any of the NETSCOUT Guardians at Cisco Live about our smart data technology, which distills real time, precise, and relevant intelligence from all connected services and their interactions. Find out how smart data fuels the visibility and analytics needed to protect the enterprise and assure user experience is not compromised.
Future Smarter begins with NETSCOUT performance and security solutions.
Share on Twitter
Find out how #SmartData fuels the visibility and analytics needed to protect the enterprise and assure user experience is not compromised with @NETSCOUT at #CLUS booth 1753.
TWEET NOW
Talk to an Expert
Live product demonstrations include:
Performance Solutions
Get a customized demo to see how real-time, pervasive visibility and insights can dramatically accelerate your digital transformation initiatives that include moving applications to the cloud and hybrid cloud.
Cloud Migration
NETSCOUT's nGeniusONE solution allows you to cost-effectively monitor and assure cloud projects before, during and after migration. Establish service reliability and responsiveness baselines and migrate applications, compute, network, and storage workloads to the cloud with confidence by quickly detecting and resolving application and service performance problems without modifying existing workflows.

Learn more »
Hybrid Cloud Visibility and Monitoring
Get pervasive end-to-end visibility and deep analytics into the cloud, SDN and software-defined data centers through NETSCOUT's InfiniStreamNG, vSCOUT, vSTREAM and vNG1. View the entire service stack, including applications, networks, compute, and databases, and all their interdependencies – whether physical or virtual, on-premises and off-premises, private and public clouds.

Learn more »
Security Solutions
A solution expert can walk you through how security teams use powerful visibility and threat intelligence to understand their own IT environment, as well as threat actors, their tools, behaviors and campaigns on a global scale.
Multi-Vector DDoS Protection
NETSCOUT's Arbor DDoS solutions provide the industry's most comprehensive suite of DDoS attack protection products and services for the Enterprise, Cloud / Hosting and Service Provider markets. Whether it be fully managed DDoS protection services; virtual, in-cloud or on-premises DDoS mitigation appliances; or embedded DDoS solutions within existing Cisco ASR 9000 routers, Arbor solutions have the deployment model, scalability and pricing flexibility to meet the DDoS protection needs of any organization operating online today.

Learn more »
Cyber Risk and Response
ATLAS is the world's first and largest globally scoped threat analysis network. With the actionable intelligence provided by ATLAS, customers can make timely and informed decisions about their network security, as well as service creation, market analysis, capacity planning and application trends.

Learn more »
Packet Brokers for Security and Service Assurance
Deliver cost-effective and complete packet visibility while streamlining your monitoring architecture and reducing security risks. Find out how multiple IT groups can aggregate, replicate and manage the flows of traffic throughout the network.

Learn more »
Comprehensive Visibility
NETSCOUT Security and Arbor DDoS solutions provide comprehensive visibility into traffic across the entire enterprise and cloud environments – East/West as well as North/South. Find out how NETSCOUT's powerful portfolio of visibility solutions integrated with smart data can boost the security capabilities across your entire organization.

Learn more about security visibility. Learn more about DDoS visibility.
Smart Data Solutions
Get the facts about accurate and actionable data for service assurance and security.
nGeniusONE Platform for Service Delivery Assurance
The nGeniusONE platform is powered by Adaptive Service Intelligence™ (ASI) technology, and converges network and application performance management to deliver holistic service visibility across application tiers, end-to-end networks, and diverse user devices.

Learn more »
Cutting Through the Multi-Cloud Fog
Session ID: TNKCLD-2003
Data/Time: Monday, June 11, 2:30 p.m. - 3:30 p.m.
Location: Think Tank 2
Applications and infrastructures are getting more complex. As applications are refactored to enable continuous delivery approaches and leverage cloud technology, the number of connections is exploding. Maintaining secure and high performing applications and services can be a significant challenge for the modern IT organization. This session will explore and demonstrate methods for gaining visibility into the multi-cloud to deliver exceptional user experience while minimizing risk.
Application Visibility in Hybrid and Multi-Cloud Environments
Session ID: SOLCLD-2004
Data/Time: Tuesday, June 12, 12:00 p.m. - 12:15 p.m.
Location: World of Solutions, Campus Arena
The ever increasing pace of digital transformation is making businesses ever more reliant on interconnected software applications over the hybrid cloud, substantially increasing complexity and risk to success of deploying and managing these new services.
This session explores how the visibility provided by smart data from NETSCOUT, can reduce the risk to the business as applications are migrated and provide DevOps the information they need to migrate their applications to the cloud with confidence.
Key takeaways from this session:
The challenges IT teams face which can create barriers to migration and operation of applications
The smart data you need in both physical and virtual worlds to maintain continuity, visibility and service throughout transition
An example of how an Enterprise overcame these challenges by being in the Cloud
Advanced Cyber Risk and Response
Session ID: VILSEC-2009
Data/Time: Tuesday, June 13, 1:15 p.m. - 1:30 p.m.
Location: World of Solutions, Security Village
Organizations are constantly battling security threats, and there is no peacetime in their networks and environments today. Join NETSCOUT to learn:
How to get holistic visibility of all traffic – North/South/East/West
The value of Internet-based threat intelligence
How to mitigate today's advanced network threats
DevSecOps is NOT "Just Another Brick in the Wall"
Session ID: SOLCLD-2015
Data/Time: Wednesday, June 13, 3:45 p.m. - 4:00 p.m.
Location: World of Solutions, Campus Arena
Explore the DevSecOps contribution to the continuous value delivery to customers, while mitigating business risk, and the pivotal role Smart Data plays in this process.
In Booth Presentations
Daily, Throughout the Day, NETSCOUT Booth 1753
Join us to hear presentations from experts about the pace of change and how to keep up. You will walk away with knowledge about what it takes for your business to get ready to Future Smarter.
Request a Meeting
Join us at #CLUS to discover how we enable you to deliver, deploy, and secure applications and services across physical, virtual, and #cloud environments. Booth 1753. pic.twitter.com/FliHc7LFXl

— NETSCOUT (@NETSCOUT) May 24, 2018
Guardians T-Shirt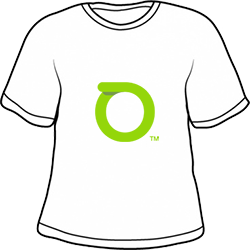 Join us for presentations from our Guardians of the Connected World and receive a complimentary shirt.
Grand Prize
PlayStation 4 Pro Enter to win a PlayStation 4 Pro. Visit the NETSCOUT booth and get scanned to enter. Drawing will take place at the conclusion of the event. Winner will be notified via email.