Sign up now to receive the latest Business Continuity updates from NETSCOUT.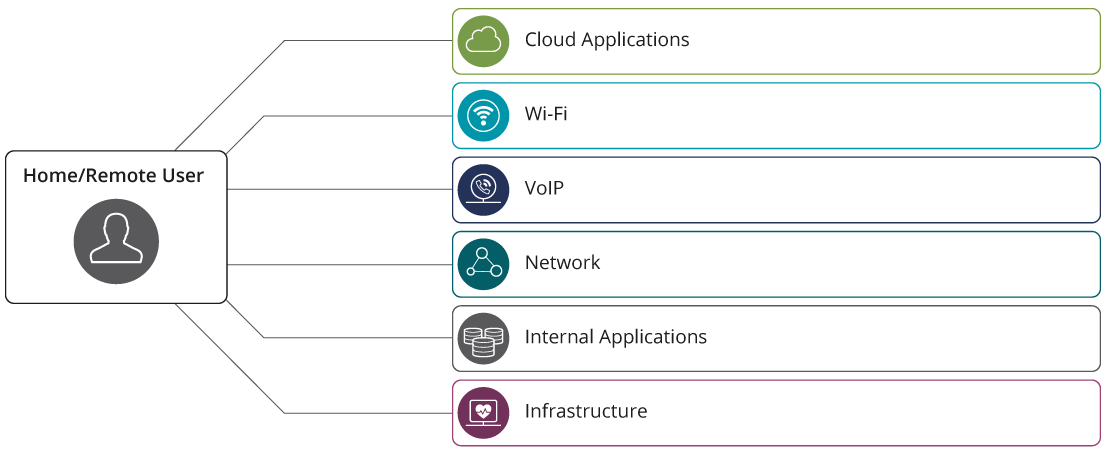 Users' demand for access and performance doesn't change just because they must work from a remote location. Regardless of where they must now do their jobs, you need the ability to protect, monitor, and validate the availability, performance, and user experience with your key SaaS applications.
It's imperative to be able to understand end-user experience for your employees working from home to ensure it meets corporate needs and expectations for high-quality SaaS performance.
Use Case
nGeniusPULSE for SaaS Monitoring
NETSCOUT's nGeniusPULSE provides visibility to how SaaS applications are performing at their remote sites and where delays are occurring.
nGeniusPULSE
NETSCOUT's nGeniusPULSE can provide visibility into the user's experience by simulating user actions from each location using virtual IT agents placed on their desktop.
This perspective allows you to know whether the user is having connectivity issues and key information needed to solve the problem quickly. nGeniusPULSE nPoints automatically and continuously collect IT performance information regarding the user's access to key business and network services including:
Office365

SalesForce.com

Workday

ServiceNow

UCaaS

VPN Accessibility

VPN Capacity

Network Performance
nGeniusPULSE is designed to provide insight into the performance of any web-based application or service, including SaaS, UCaaS, VoIP services, and on-premise custom applications, no matter how they are deployed: public cloud, private cloud, on-premise, or in a hybrid environment; and no matter how they are accessed: on a wired or Wi-Fi connection. Furthermore, monitor the performance of steps or actions within an application from login-to-logout with consistent, scheduled tests.
nGeniusPULSE Fills the IT Visibility Gap at Home Offices
The challenges of working from home are significant enough for your employees - accessing SaaS and UCaaS applications to complete their job requirements should not be yet another problem. Evaluate the performance and troubleshoot issues to ensure high-quality experience for your remote users using nGeniusPULSE. Learn how NETSCOUT can help you monitor critical Unified Communication and Collaboration Services.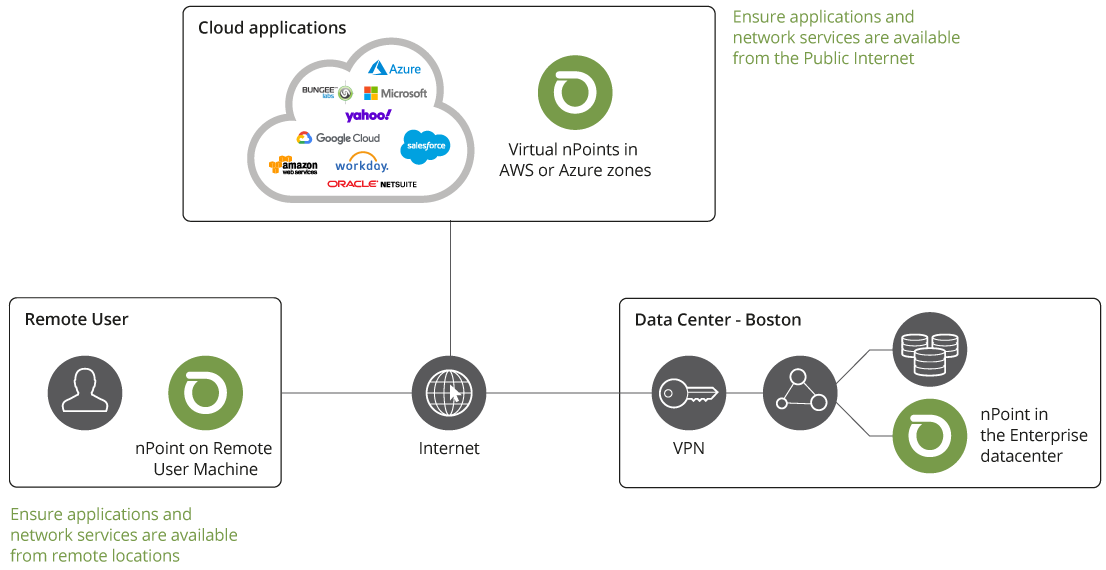 Call us today to help you monitor SaaS performance.