Sign up now to receive the latest Business Continuity updates from NETSCOUT.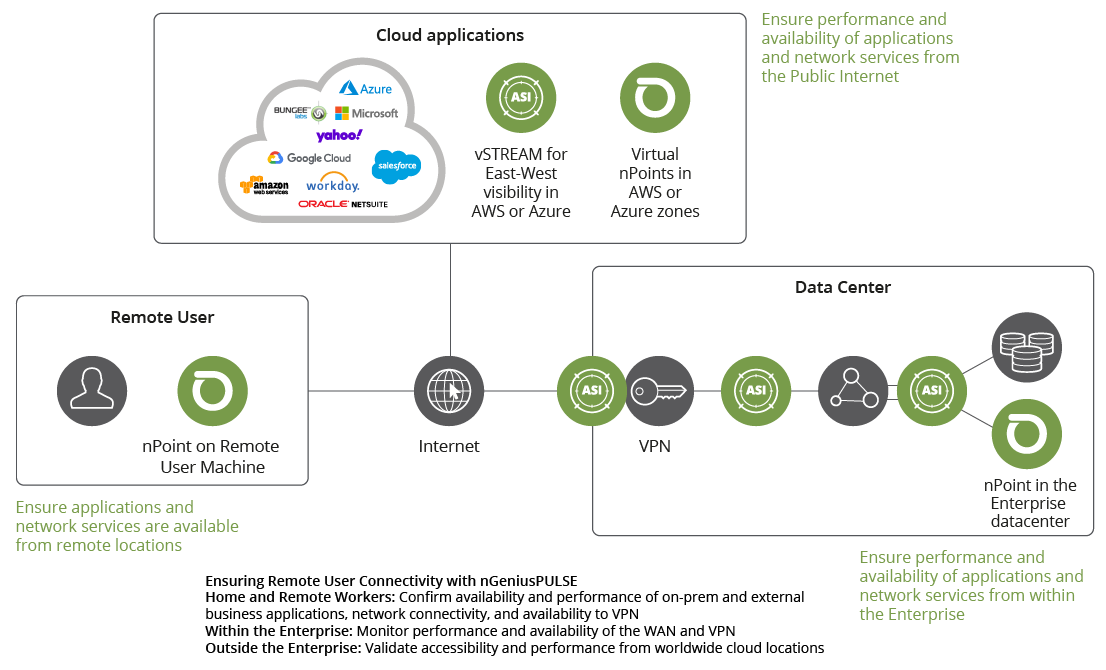 The needs of home-based users is placing unique demands on many IT services that often still reside in the Data Center, yet remote employees maintain high expectations when it comes to the performance of their core business applications and SaaS applications that are accessed directly.
The traffic volumes at the Data Center's Internet Gateways have changed and these connections need to be constantly monitored as traffic profiles change due to the demand of the increased number of home-based workers.
Applications in the data center are critical to keep the business running. However, IT staff may also be working from home and unable to respond with traditional means. Visibility deep into the data center is essential to keeping these applications running at levels expected by the business.
Productivity applications like Office365 and collaboration solutions like WebEx are critical to keeping the business running. When working from home, IT no longer has visibility into these applications, but users still rely on IT to provide support.
Solution Brief
Enabling Remote-Home User Productivity
DDoS attacks pose a significant threat to the availability of this critical infrastructure and services. NETSCOUT's industry leading Arbor DDoS Protection solution is a hybrid (i.e. combo of cloud + on-premises), fully managed solution.
The NETSCOUT Solution
With NETSCOUT's Network and Application Performance Monitoring Platform deployed in the Data Center, cloud and home, we provide visibility for: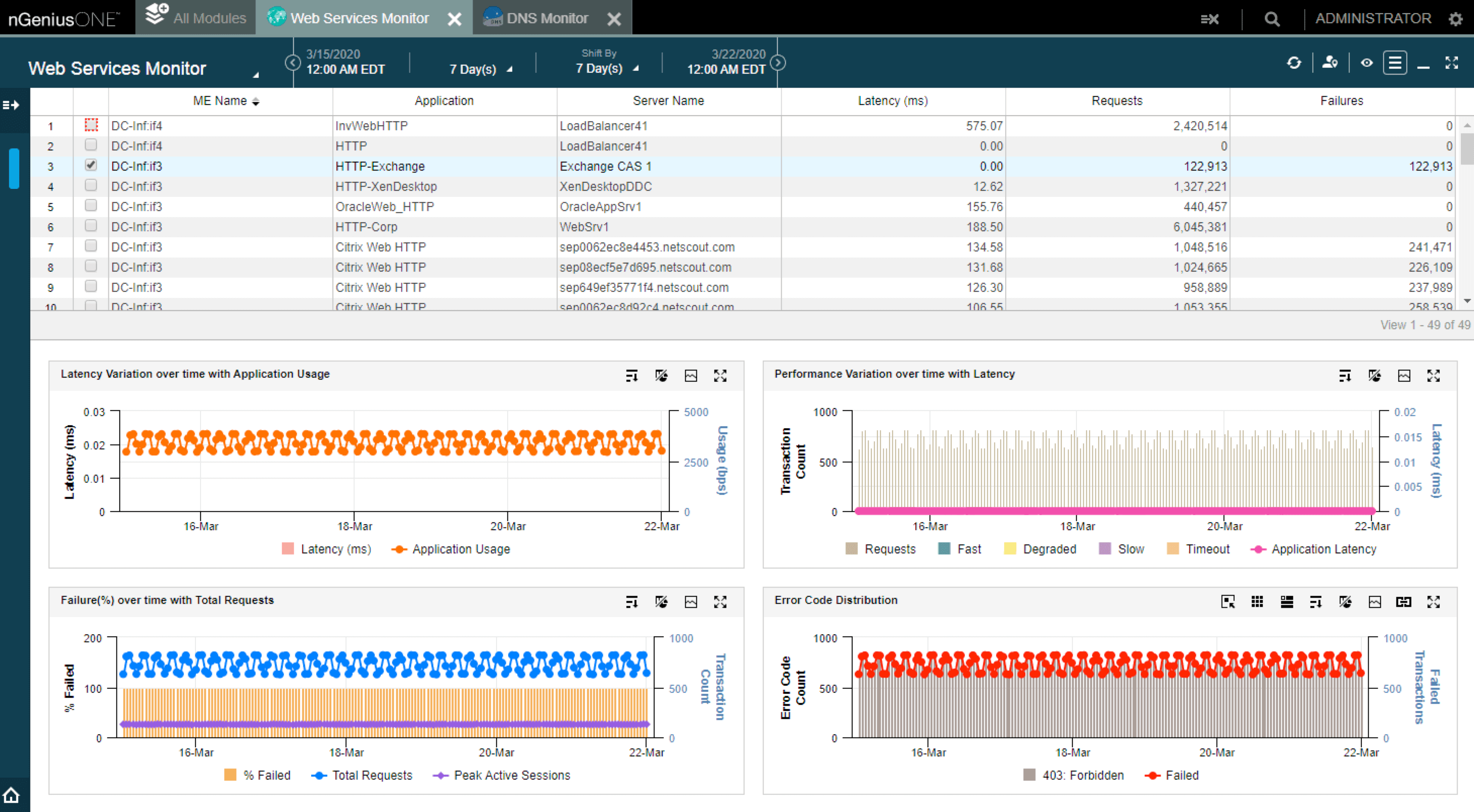 nGeniusONE assures performance of critical application within the datacenter and provides the ability to triage issues along the service chain, from backend application services, to database, to enablers to desktop services to reduce mean-time-to-resolution (MTTR) and validate that services up and running quickly.  This will help these enterprises continue to deliver high quality customer service, maintain employee productivity, optimize costs, and protect revenue opportunities while they conduct business under challenging circumstances. 
Providing the ability to visualize performance of applications through the VPNs and Internet connections will allow for a quick determination of whether the issue is on-prem to troubleshoot within the data center, or if it's remote due to the internet access or at the end users.   
nGeniusPULSE brings another level of service assurance, even when users are not active so IT can stay ahead of remote user impacting issues.  IT can troubleshoot issues across the Internet to the data center or SaaS applications from the client perspective to ensure remote user connectivity with nGeniusPULSE: 
Home and Remote Workers:
Confirm access to on-prem and external business applications, network connectivity, and availability to VPN
Within the Enterprise
Monitor performance and availability of the WAN and VPN 
Outside the Enterprise
Validate accessibility from worldwide cloud locations 
Call us today to help you ensure remote user connectivity.