Sign up now to receive the latest Business Continuity updates from NETSCOUT.
Strategic plans to move services to the cloud, infrastructure to Co-Los, adoption of new SaaS applications, and virtualization in your data center were underway when the COVID-19 pandemic hit. Now, as business initiatives return to priority, NETSCOUT visibility can help keep them on budget and on time with: ​
Monitoring before, during and after application and workload transitions to cloud and co-los to ensure availability and agility of migrations​
Performance analysis of new SaaS applications to assure quality end-user experience​
Mitigate troubleshooting complexity across multi-cloud environments to reduce MTTR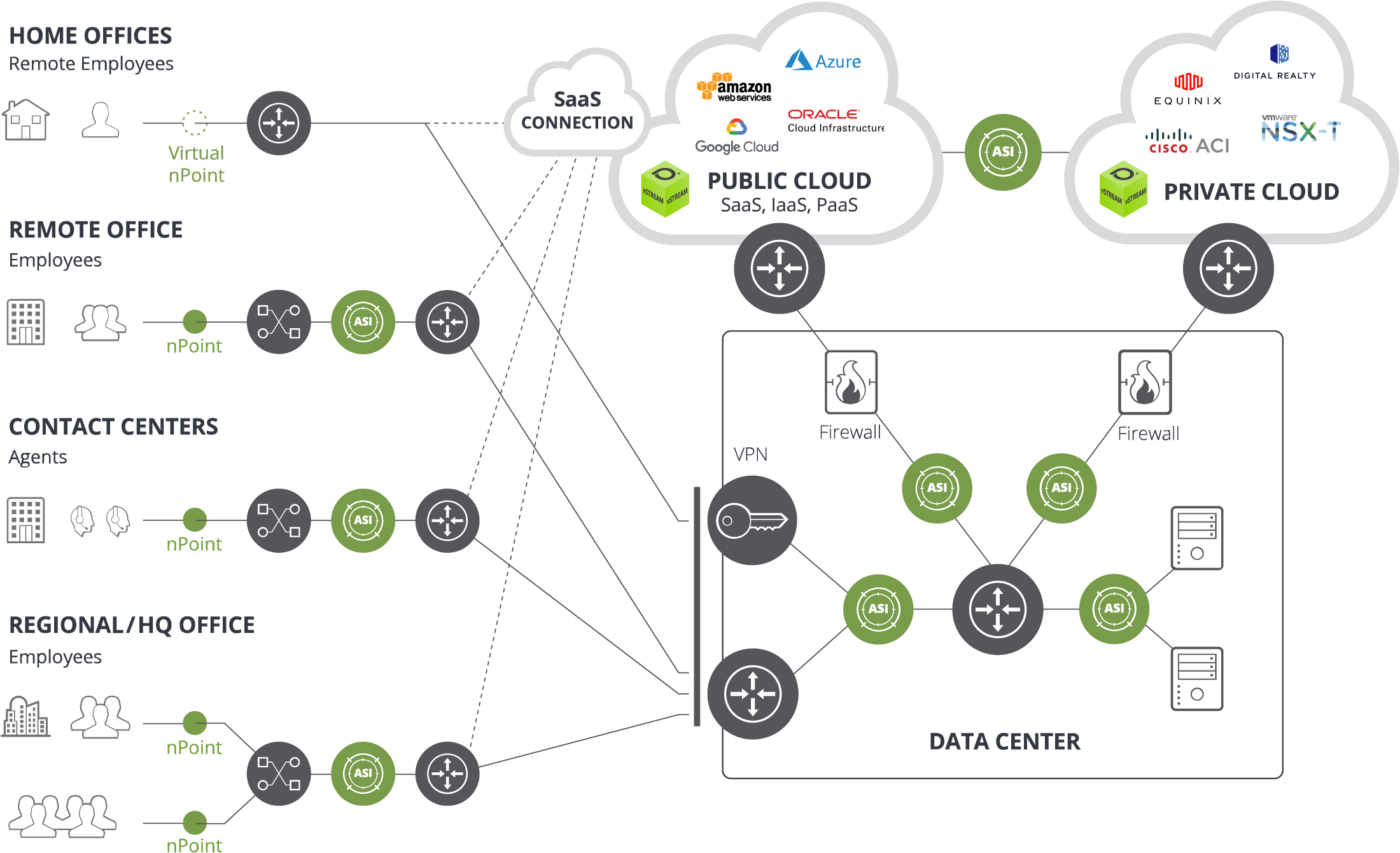 Service Assurance Platform
NETSCOUT's service assurance offers peace-of-mind, enabling delivery of new and migrated services in multi-Cloud environments. Where your employees work may have changed, your business goals remain largely the same - acquire new customers and establish competitive differentiation while maintaining business continuity and high-quality end-user experience.​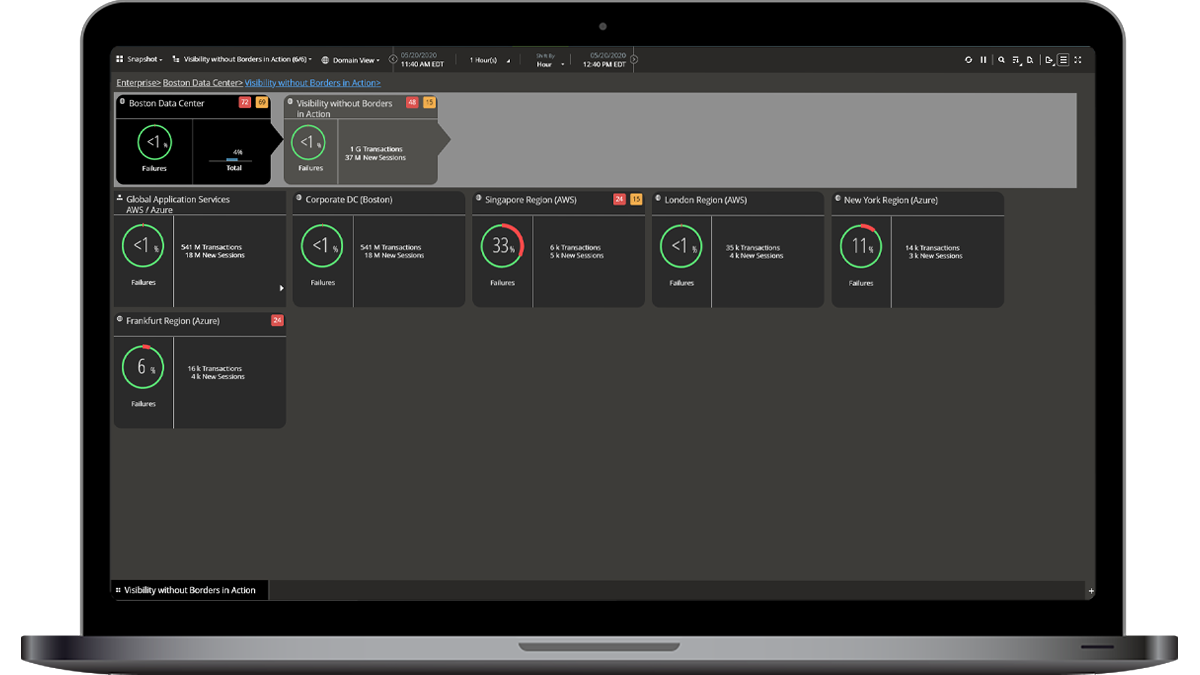 nGeniusONE
nGeniusONE assures performance of critical applications throughout the hybrid cloud. Wherever your services operate - in the data center, cloud, or co-los – nGeniusONE provides the ability to triage issues along the service path, from backend application services, to databases, to enablers to desktop services to reduce mean-time-to-resolution (MTTR) and validate that services up and running quickly. ​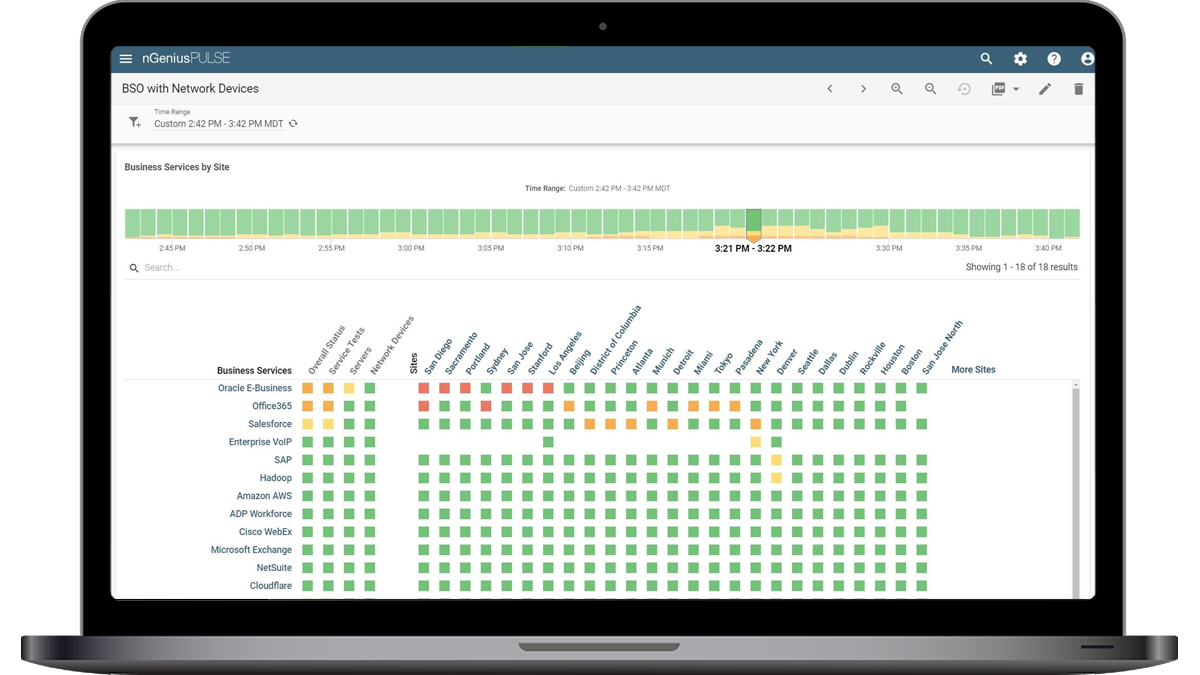 nGeniusPULSE
nGeniusPULSE brings another level of service assurance, even when users are not active so IT can stay ahead of remote user impacting issues. IT can troubleshoot issues across the Internet to the data center, cloud, or SaaS applications from the client perspective to ensure remote user connectivity and quality end-user experience with nGeniusPULSE.
Contact NETSCOUT to reach your Data Center Transformation goals.