Service Assurance & Digital Transformation in Health Care
Digital Transformation for Happier, Healthier Patients
Today's health groups, hospitals, clinics and ambulatory surgical centers treat more patients than ever before. One in 8 people globally is age 60 or over; by 2050, that statistic will be 1 in 5.
In 2015, the Medicare Access & CHIP Reauthorization Act of 2015 (MACRA) pushed Medicare toward value-based reimbursement. As a result, hospitals may no longer receive payment for every procedure they perform; they get paid according to the quality of patient outcomes.
Although younger patients use fewer health care services, they're paying more health care costs out of pocket. In employer-sponsored health plans, deductibles are rising faster than premiums, and more hospitalizations either require coinsurance or fall under a patient's deductible. Increasing out-of-pocket costs aren't good news, but they've had one positive effect: patients who are paying out-of-pocket for health care are less tolerant of bad experiences.
Digital Transformation for Happier, Healthier Patients
With pressure from both younger patients and Medicare's changing rules, health care providers must deliver better service to stay competitive. The digital transformation can deliver better patient experiences and outcomes, but it requires robust, reliable IT infrastructure for 24/7/365 service assurance.
Mobile and IoT
Increased smartphone and tablet usage by hospital staff and patients, plus the explosive growth of IoT devices, adds many endpoints to local networks. Hospitals need enterprise mobility management solutions for access and device management and security tools to encrypt sensitive data.
Cloud
Hospitals host workloads in the cloud, and they share patient records using EHR/EMR SaaS solutions. The cloud empowers integration with health information exchanges and government agencies, enabling tasks ranging from claims processing to pandemic preparedness.
UC&C
Training, remote diagnosis, and internal collaboration rely on available UC&C solutions. Sharing resource-intensive files within PACS systems while simultaneously supporting video conferencing requires not only bandwidth but also complex IT infrastructure components.
Big Data
ERP systems for aggregating, analyzing and reporting business data are familiar to hospitals. Gleaning value from unstructured data, such as what's collected from health care IoT, isn't. Big data offers enormous potential, but it also presents new storage, processing, and network security challenges.
New Kinds of Hardware
ITOPS teams are used to servers and switches, but surgical robots, 3D bioprinters or sensors implanted in patients' bodies demand new skills. Maintaining communications with innovative devices, troubleshooting them and maintaining them – these are uncharted waters for many IT pros.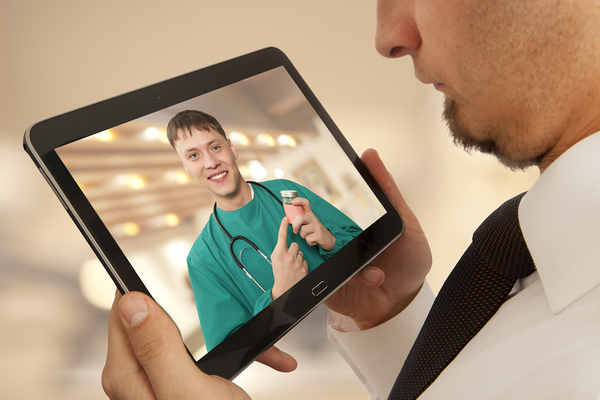 Continuous Monitoring for Service Assurance
The digital transformation tools reshaping the patient experience also mean big demands for hospital networks. To maintain continuous service across all your IT environments, NETSCOUT's nGeniusONE service assurance platform combines end-to-end monitoring with analytics capabilities. Our Adaptive Service Intelligence converts traffic-based data into structured metadata, optimizing it for a range of analytics platforms.
ASI identifies signs of outages before they happen, so you can diagnose and repair them quickly. Application errors, demand spikes or slow transaction responses no longer have to become full-blown failures.
When a surgical robot powers down mid-surgery, or its video screen goes dark, patients' lives could be at risk. Deliver experiences above and beyond your competitors – and protect your digital transformation investments – with NETSCOUT's continuous service assurance.
Learn more about how digital transformation challenges and solutions are reshaping the health care industry.