Geeks Take Creative Destruction to a New Level
According to a TechCrunch article in mid-2015, around 80 technology companies were valued at over $300 billion. Getting into this "unicorn club" is pretty rare but if a company does make it then more than likely they are in a winner takes all market.  Here are some statistics to noodle on:
AirBnB has approximately 1,000,000 guest per night across 34,000 cities
Warby Parker has distributed over 1 million eye glasses
Houzz has over 35 million monthly unique visitors to its interior design and home improvement web site
Blue Apron prepares and ships 3 million meals a month
Uber has more than 1 million active drivers in 330 cities
Postmates (a wanna be unicorn) processes around 10,000 orders a day and uses couriers in 100 cities to make local merchant deliveries in generally less than one hour from time of order
Of course the smart phone is taking consumer convenience to a new frontier. Global mobile transaction volume has soared from $53 billion in 2010 to an estimated $563 billion this year.
You can thank the geeks for the conveniences we experience today and will depend on in the future.  The Economist summed it up nicely when they wrote recently "the geeks' aggressive behavior is sometimes part of the creative destruction that leads to progress."
Progress seems to be an understatement. The geeks have taken their talents and changed industries including travel, accommodations, cosmetics, real estate, health, banking, communications, retail and motion pictures and video. This month at the North American International Auto Show, IBM released the results of a poll of 16,000 people that found "a high level of interest in self-enabling vehicles, or cars that can learn, heal, drive and socialize." Toyota has plans to install a data communications module in its vehicles to distribute huge amounts of data and to enable secure communications especially during natural disasters.
Service assurance is now intertwined with business success.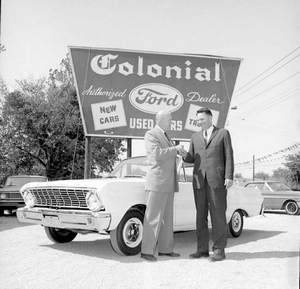 "Disrupters sell what consumers want", noted a Harvard Business School Working Knowledge article that went on to say "enterprising digital startups are wreaking havoc on established firms." The reality is consumer habits have changed as a result of technology innovations.  In the 1970s a family piled into a Ford Torino station wagon to go car shopping at dealerships. Today, a family visits CarMax and AutoNation from the convenience of their couch.  The buyer's journey has shifted from starting with a handshake to always on connectivity and instant gratification with a click of the mouse. Service performance is one of the most critical metrics not only for the IT organization, but now also for business leaders and board members.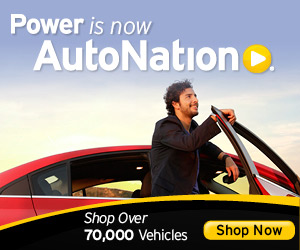 Economists can argue the pros and cons of creative destruction.  But the bottom line is technology is impacting business in a huge way, every minute of each day. Take for example Ipsy, an online personalized makeup and beauty products company that is reinventing the cosmetics industry.  Ipsy has over 1.5 million subscribers with 100,000 members joining each month to sample cosmetics.  Fast Company reported that with a 10,000-person-strong network of amateur beauty vloggers and in-house stylists, Ipsy enjoys 300 million social media impressions a month. Not only has the cosmetic industry dynamics changed as a result of digital disruption but a flawless user experience is required to sustain business growth.
As we head towards 2020, no doubt the Guardians of the Connected World will be kept very busy assuring the delivery of services anytime, anywhere and for any application.
For a real eye opener into our connected world and our dependency on it, view the "Lo and Behold, Reveries of the Connected World" film trailer here.